So you've got a week off, they said? You want to hang out on the river, they said? 
We got the absolute best Missoula River experiences this week. Peppered with genuine family time, home-cooked meals, fire-pit s'mores, a jam session with an awesome eleven-year-old, ice cream treats, park time, mornings sleeping in, happy animals, and an overall incredible five days. There are not a lot of families we could spend that much time with and leave still wanting to stay. I'd say, "After all this time…we still LIKE you!"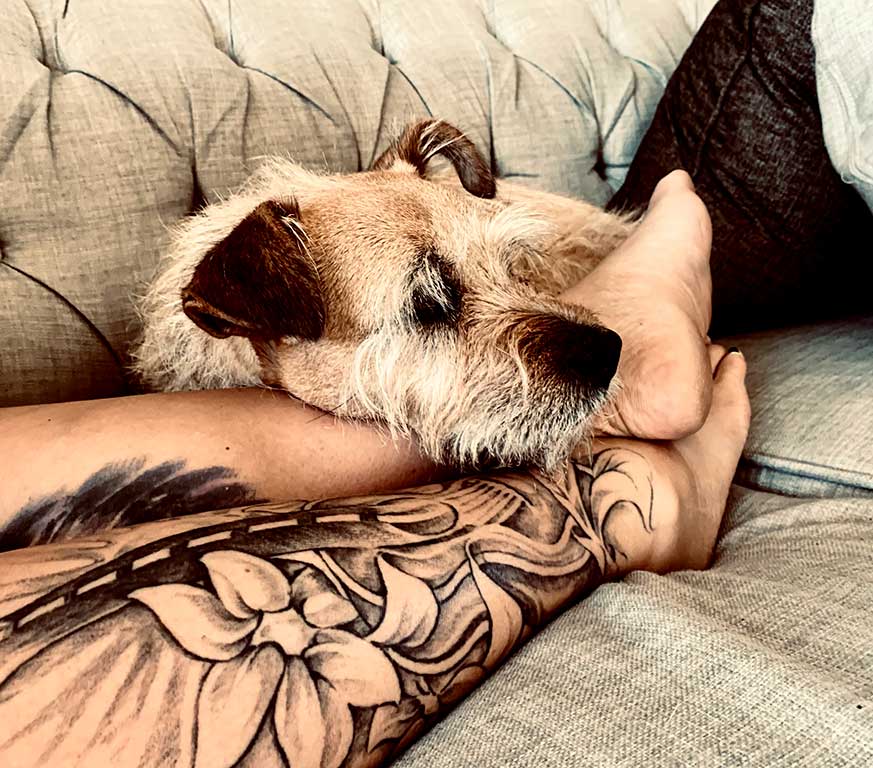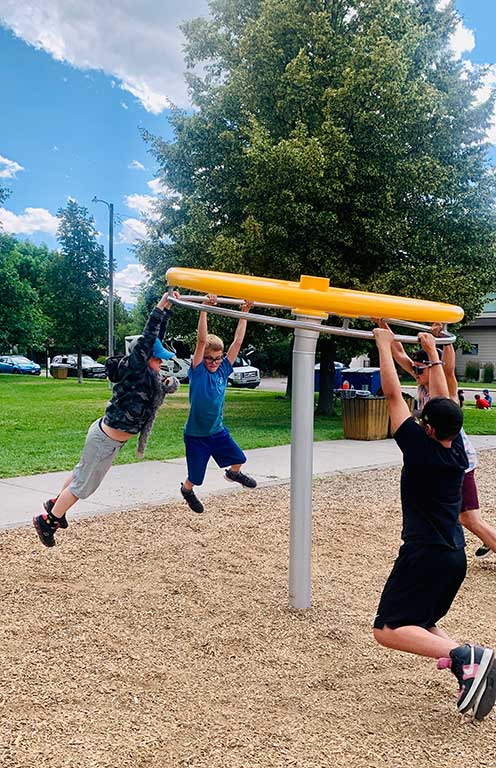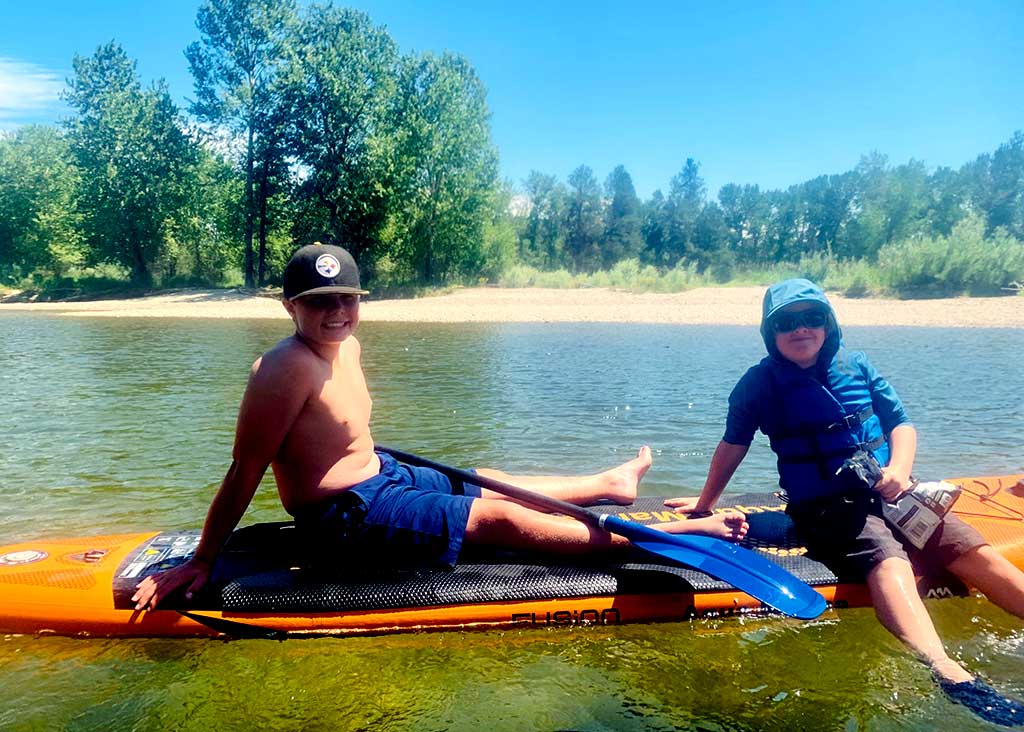 One day, we went back to Gretchen's place to stay in the "Mothership", a self-sustaining, all off-grid, mud, tire, and bottle house made over the past 15 years. It's still not finished, but at least one room is complete enough for Jared and I to enjoy. Here is the breathtaking way we woke up after sleeping on a Buffalo pelt all night…
Gretchen joined us one day. She schooled us all on how to actually do food on the river. From smoked oysters and salmon to cuts of steak, rosemary baguette with white cheddar cheese, and grapes fit for the gods. Our sad granola bars and pretzels didn't stand a chance!!
So you wanna be a River pro??? Ok, first go for the "short" course that only lasts a bit over 6 hours. Then run into SEVERAL obstacles. This one was so bad, we had to disassemble the raft and hand-pass all the pieces, oars, kayaks and paddle boards over…
Only to almost be dragged under by the current on the other side. 
Rudy said to me after this, "Mom!! I didn't DIE! I survived, Mom!!"😳
We're earning our beer tonight. Good thing we weren't drinking on the River this day!!!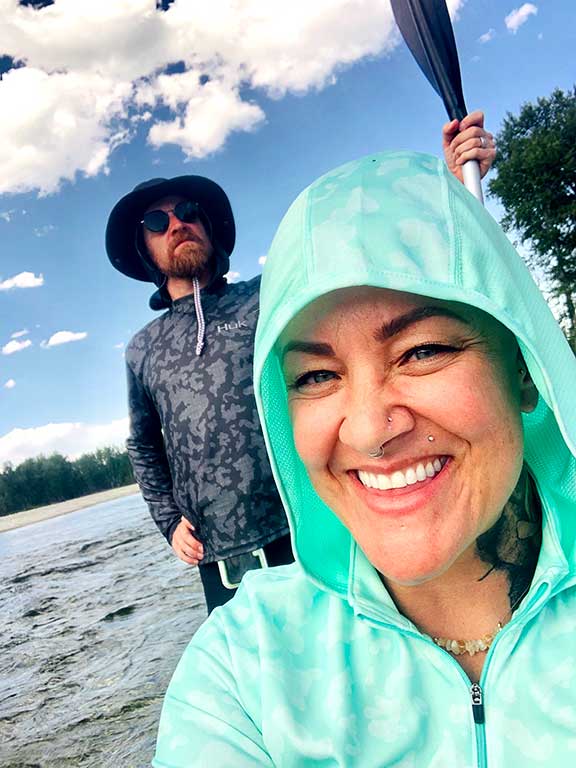 Over all, we totaled maybe 15+ hours on the water. Trying out the Blackfoot float, Bitterroot float, and the "white trash" float on the Clark Fork. By the end, we could have added a chapter to Lewis and Clark's book, just about River shenanigans, crisis management, teamwork, and general craziness. 
We also spent time at Gild, Big Dipper Ice Cream, Rockin Rudy's, several of Missoula's finest grocery establishments, and maybe some places I just "may" have been a bit too "influenced" to remember. But, what I certainly will NOT forget is one of the absolute BEST summer vacations we've ever had. Even John Dillerman couldn't have made it any better…
Thank you again, Brooke, Joe, Dayden, Kian, Jayce, and Gretchen and all the wonderful fans and people that we met and/or saw again for making Montana truly feel like a second home to us. We love you all very much. 
---