My very favorite part of the trip (and most bittersweet) is seeing the progress in the boys' sizes. I do this by having them all stand on the back stairs and I take a pic. Then, we let them jump! We've done it for three consecutive years now, and it just gets better!!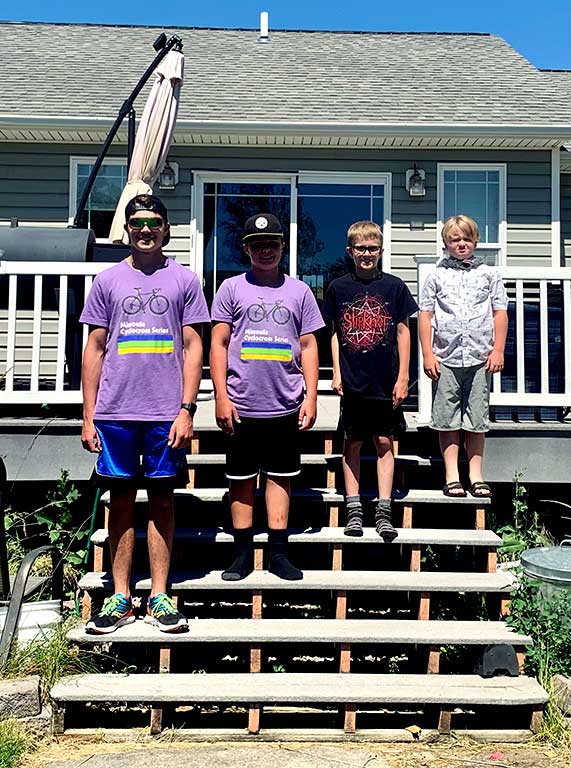 This year I had a different idea for the boys. It turned out really cool! Almost looks like an album cover.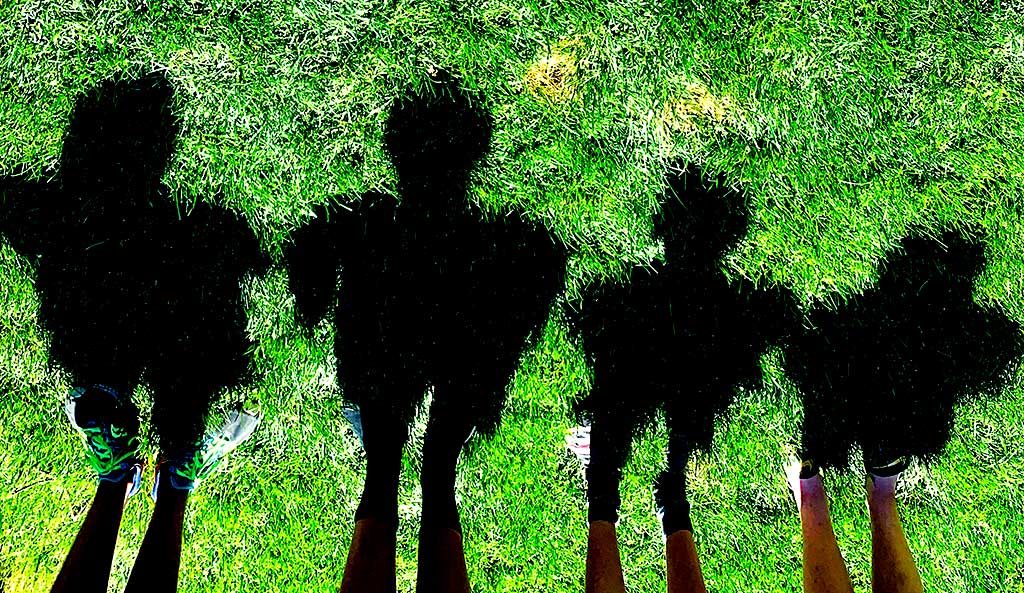 Back to one of our favorite bars for our last gig in Missoula until the Western Missoula State Fair on Aug 13, Imagination Brewing. Unfortunately, both options for food that were near the brewery were closed. That greatly effected attendance for the evening, but we did still have a nice group of fans we've accumulated over the tours, new to the CS experience fans, and even one fan who used to see us in Tacoma and now lives in Billings who drove five hours to catch the show!! Thank you Sandy Voll!!!😉 
After not playing for a week, it was a bit rocky out the gate, but no one outside Jared and myself seemed to notice. Shortly into the set, though, we were on our game with stories, tight harmonies, laughter, and pushing our ever-present agenda of love, like an ice cream man on a hot summer day! And it really worked. Even the "bored" teens clapped along and smiled. A win in my book. 
Unfortunately, all good things must come to an end. But since Missoula is quickly becoming a second home to us, we know this isn't the end forever. Just for a couple weeks. 😆
A "quick" visit to Big Dipper Ice Cream for goodbyes and a "sweet" send off, we squeezed our Missoula family, the "Montana Brothers", some new friends, and began the sixteen-hour journey to our next week of gigs in Yankton, South Dakota. Thanks, Montana, for a wild and wonderful summer vacation!!!☀️🎉
---