No time to waste! We've got a happy guy here and we're gonna party today!
After the obligatory "Hey look, we're at Silverwood!" photo, we headed to the carousel. One of my favorites.
We began, very traditionally, with a spin on the carousel.
Then, you guessed it. The Spinny Fun Fun Ride. 😂 This was not the world record breaking, "8 times in a row" session, but Rudes had to start his day here. Then, we did several others, including… (but certainly NOT limited to)
The umbrella ride! Jared saddled up for this one.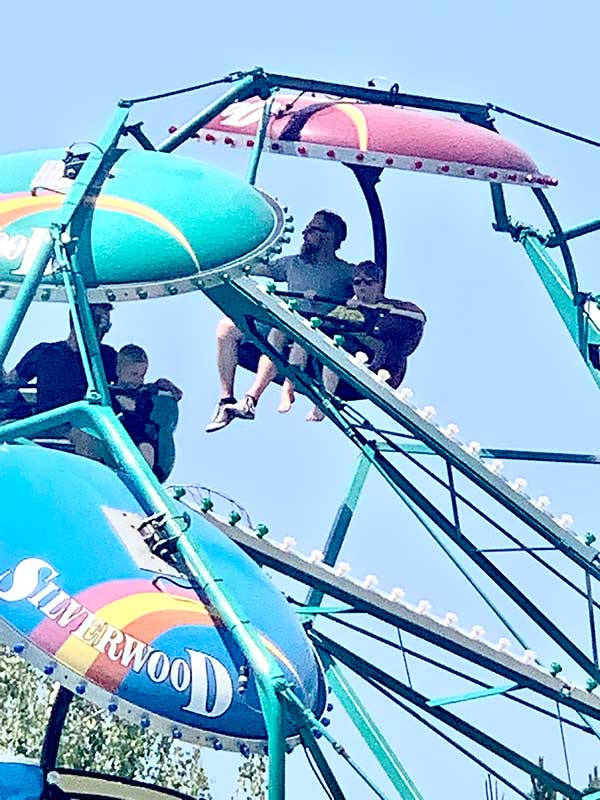 The "Tiny Toot" (more fart jokes made)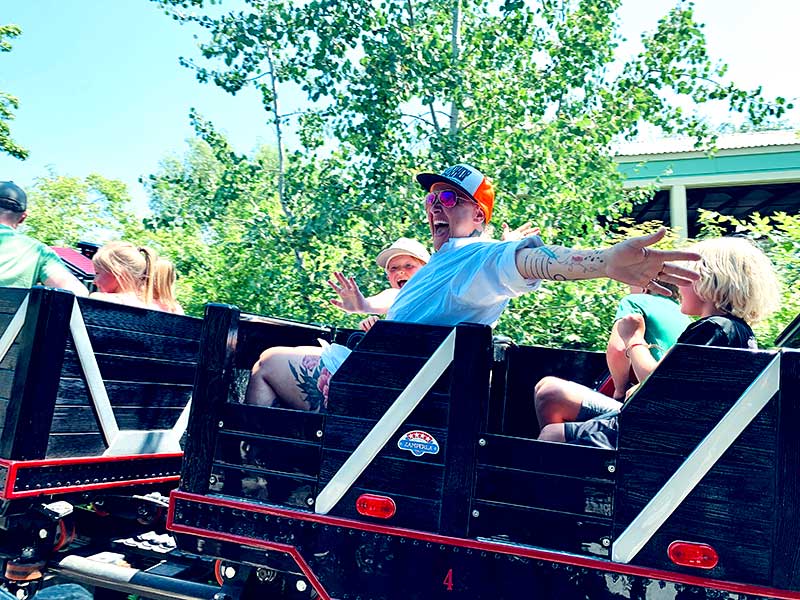 The Ferris wheel at the "Top of the World" (Only minor tears…by me😢 immediately soothed by my brave boy!)
A magic show (major tears…by me😂😂😂 just kidding. I actually enjoyed it…a little)
Me, with a drink, in the backseat while Rudy is driving. Coincidence? I think not! This is real life training!😂
Helicopters! Such a big, growing boy, looking so little and darling. "These days will never come again"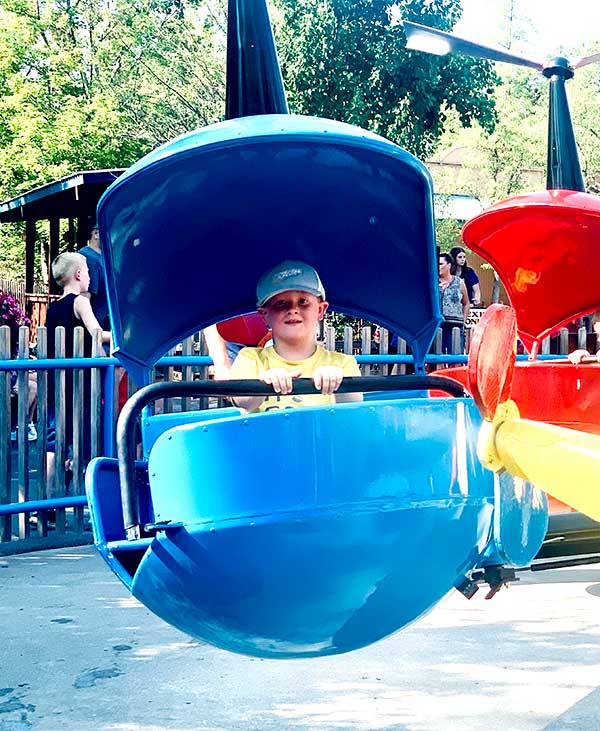 Our one treat of the day was caramel apples. Neither Rudy OR my sweet Jared had ever had one!!! So. Much. Fun! And not one tooth lost!
Of COURSE the arcade for games and ski ball and goofy ticket prizes. Rudy left with a sticky hand, a pop up emoji toy, a deck of knock-knock joke cards, a spinning top, and a mini whoopie cushion!
But, returning to the Tilt-A-Whirl that started the story…
I hope Jared and I are always as receptive and in alliance with one another when our boy wants to do something crazy (that can't hurt him or others). It was really fun just cheering him on and watching as he would get off the ride and run, full speed back to the line to get on again. We feel him growing and changing and seeking moments of independence, testing his limits, and pushing his own fears down to be replaced with amazing memories instead. Every. Single. Parent. Has told us to soak each second in because they go so quickly. They are correct, and we are doing just that.
---