Yesterday, I got carried away on the relationship between us as a band and our audience. Today, our last official day out, I'd like to tell you about Steve and Ginger.
We did a LOT of talking over the 2 days we were together, so there's no way to even "long story short" this one. I'll just try to give highlights.
They are HUGE music fans and supporters of live music. I mean, HUGE! Steve says that their family's love language is music. And they have a very close family. Photos and reminders donned the walls and nooks of the entertainment center and shelves, showing family vacations, children's successes and funny faces, Christmases, school achievements, graduations and birthday parties. The 75 lb, snow white Labradoodle, Jax, bounded around our feet with a stuffed and slobbery doughnut in his mouth, as an offering for play. The home was inviting and warm with 80's and 90's music playing on the tv. Homemade strawberry bread and coffee awaited us each morning, with eggs and bacon or ham to follow. I was so grateful for the ease at which they put us upon entering, since our first order of business was to put all of our "throw up" bedding in their washing machine.
Ginger is a kindergarten teacher at an art school with no plans to retire, Steve works for Hewlett-Packard, as an engineer, designing new printers. So, though neither of them has music playing experience, they are no strangers to hosting concerts, as they have had a few bands in their home, as well as rented out venues to host bands in. So, hanging in the local Boise music scene and helping artists that play around or travel through is a hobby and passion for them both. 
They are also in that sweet spot of life where their kids are moved out, but haven't had kids of their own yet. So Rudy was perfect for "Grandparent training"….they will be perfect at it! When I woke up the second morning, Rudy was already awake reading to a very attentive Ginger. (And Jax)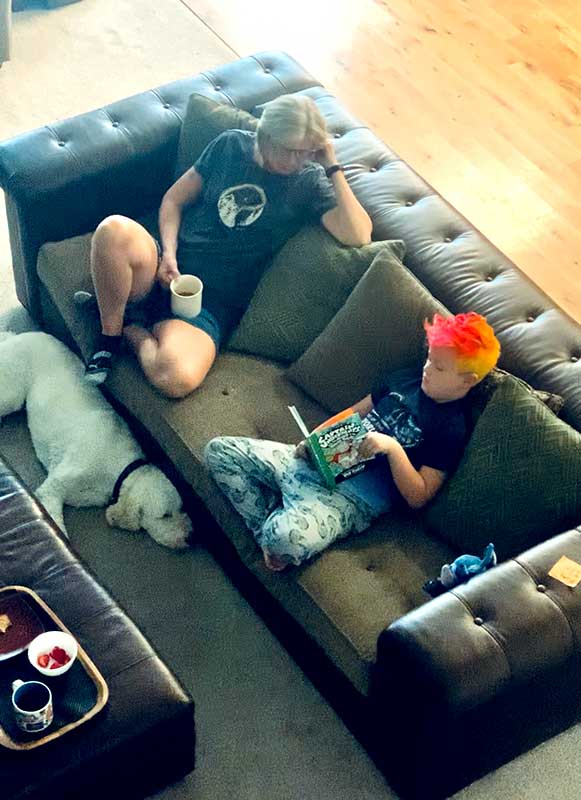 The day of the concert was pretty low key, Jared and I nursing colds and really trying to save energy, Rudy connecting with a friend at home (because we finally had great WiFi), and Steve and Ginger preparing to host the 20 or so guests that has rsvp'd for the night. 
Today was a totally different case. With the pressure of performing off, we got to relax a bit and visit even more. We learned so much about these lovely people who opened their home and hearts to us. They took us to lunch at the Sand Bar, where Rudy and I had fun asking if they served "SANDwiches", showed us a venue that we really MUST play, The Sapphire Room, and then took us to a concert in the park that evening and introduced us to some of their music friends. We had delicious cocktails, listened to some chill Americana tunes, and drew on each other's faces . . cuz . . . markers? It was a really fun day. We all came home and made Steve stay up waaaaaay past his usual 9:00 pm bedtime so we could get in as much visiting as possible.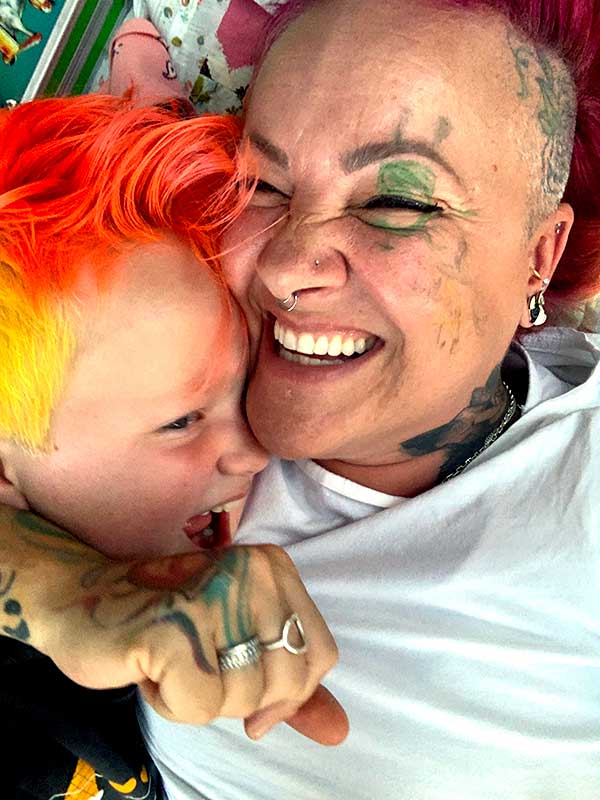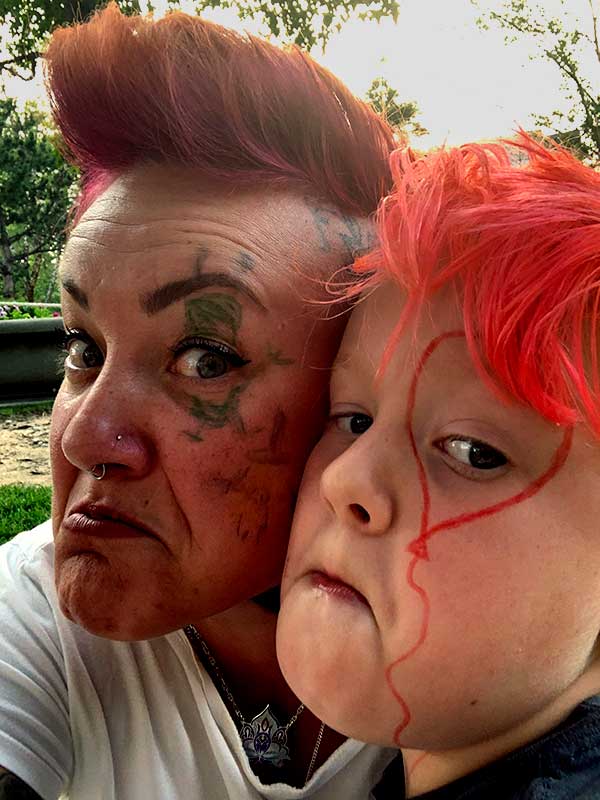 It honestly felt like we were just with family, or close friends we've had forever. The only reason we didn't get too emotional when leaving was because I just KNOW we'll see them again. Hopefully sooner than next summer!! Thank you Steve and Ginger for being the ultimate hosts and sending us home with happy hearts, full bellies, beautiful memories . . . and homemade strawberry bread. Can't wait to come back.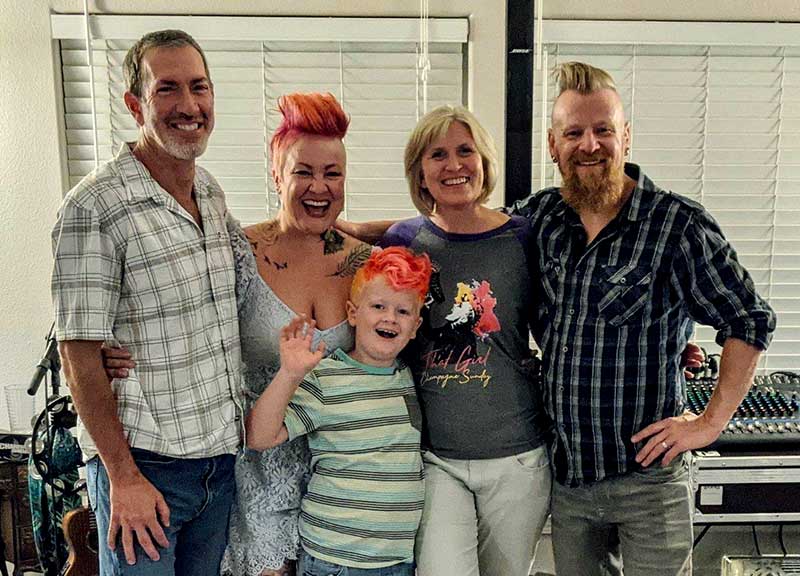 ---