One of the things we love about traveling is the small adventures we get to take. Sometimes they pan out, sometimes not. This morning, we wanted a little more of a breakfast than a coffee shop pastry or an apple, so we drove down the one road in this town just past the rest stop where we stayed and saw a sign that said, "White Lake Cafe, Coffee and breakfast". We all agreed to give it a try. We walked in and were greeted by a sweet but busy woman in the kitchen. She came out, brought us coffee and menus and returned to cooking.  Another older lady sat, finishing her own breakfast before donning her apron and coming to take our order. She was very sweet and maybe in her 70's. The whole vibe was like being at grandma's house for breakfast. And it tasted like that as well! Homemade French toast and extra crispy bacon, made perfectly and delicious. Portions small, but filling. The waitress made small talk with Rudy about Fred, and our coffee stayed topped off and hot. A lovely way to start our day. We were the only people in there. As we payed, the cook came out and offered us a gift of three homemade chocolate chip cookies for our travels. Ok, now we REALLY were at grandma's!! 
We made a small detour to drive through the Badlands. It was almost too hot to get out.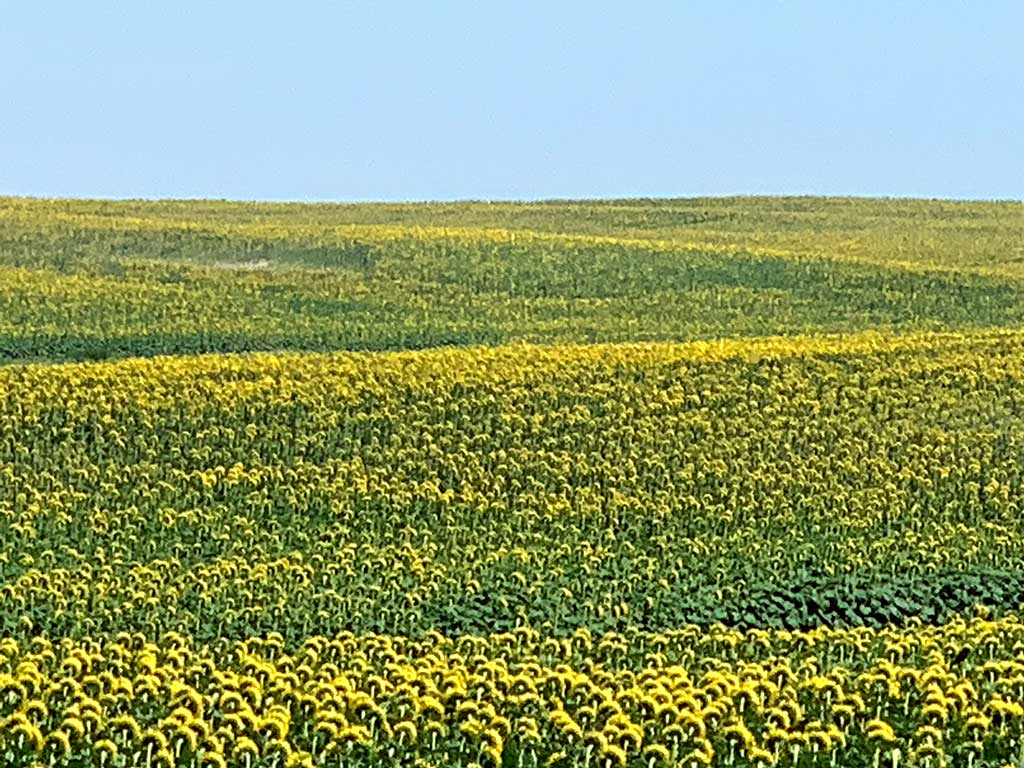 We finally made it to Keystone nice and early so we didn't have to rush to set up. Several people who saw us 3 or 4 years ago and who have been asking the owner, Clay, when we'd be back, came out to see us. The weather was a strange mix of rain, super hot, and then chilly. 😂 We got to meet a darling fan named Isaac (about Rudy's age) who loved the song "Happy Day" but had never seen us do it live, so of course we did! And we got a picture with him after. I saw his dad in a cafe this morning and he said, "Isaac told me he had the best night of his life last night!" Honestly so awesome when kids like the music. They're always so honest, so you know it's real. We also got a picture with a beautiful almost newborn baby who's parents said this was his first live music concert. They are setting him straight early!!!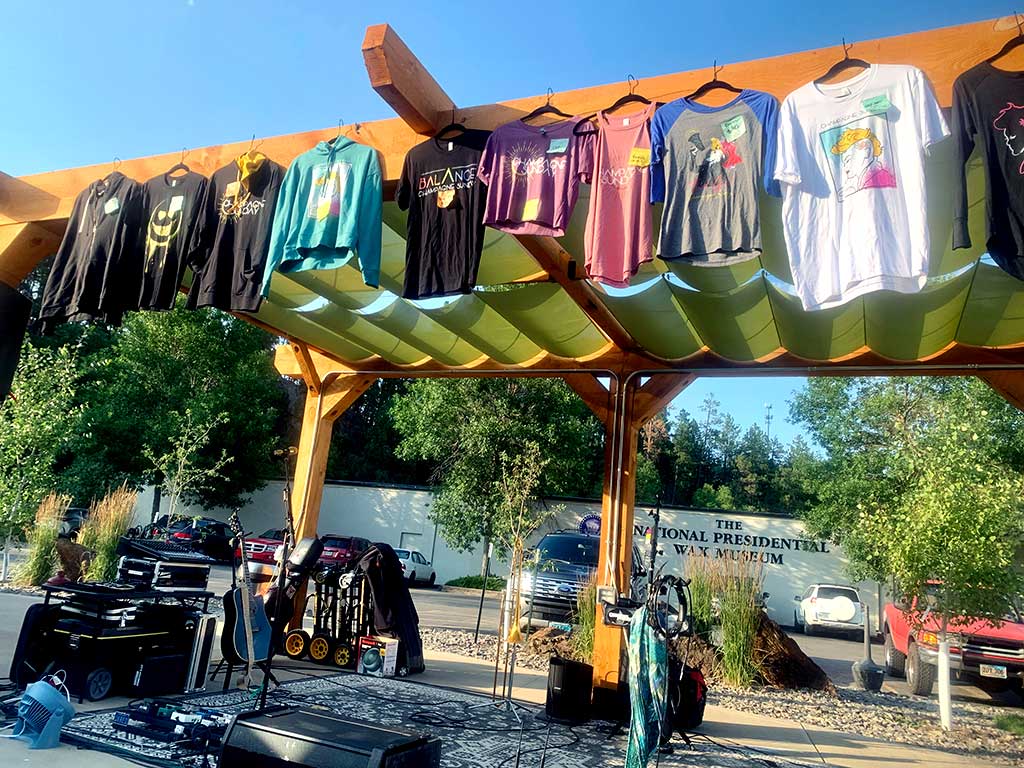 We played what felt like a quick two hours, enjoyed a glass of complimentary wine, and then had our dinner of cauliflower and broccoli with hummus, Indian fry bread (a gift from Heather), and some cheese by the light of a citronella candle! 
We have the next three days off to rest and drive to Stevensville, Montana. After the past four gigs, we will enjoy them!!
---