The last two weeks of every tour have always been the hardest…for all or us. We feel the pull of home. We start to think of what lies in the upcoming months and how we should be getting ready for them. We miss our dogs. We miss our friends. We even miss doing chores around the house because it's a normal Tuesday. But we can't see it like that. Not quite yet. There's still way too much to do. There are still eleven shows to play and hands to shake and names to remember and smiles and hugs to give. And you can't phone it in either. You can't pretend, because the minute you start to fake it, they know. Especially with our music. It's such an honest part of us and our story that if we are disingenuous in our presentation of our art, it falls apart. So we have to stay strong, honest, and joyful and persevere. 
But it just feels like so much sometimes. Big and overwhelming and like more than we can handle if we look at it all as one thing to conquer. But Jared keeps us straight and helps make what feels huge actually a bit easier to accomplish with a simple adage that we've used to help Rudy with projects in the past, but seems fitting on the road as well. It reminds us that every big thing can be accomplished if you just take it a little at a time. 
"How do you eat an elephant?"
"One bite at a time."
I was inspired by that and so I painted this little watercolor to go along with it. 
Anyway, the "life lessons" portion of the morning aside 😂, we actually had a great and productive day! Heather texted in the morning that her uncle had some old Transformers that Rudy could look at. What started as a quick visit, turned into a date to go grab an early b-day present for Rudy and some ice cream. No one can resist his charms, I tell you!!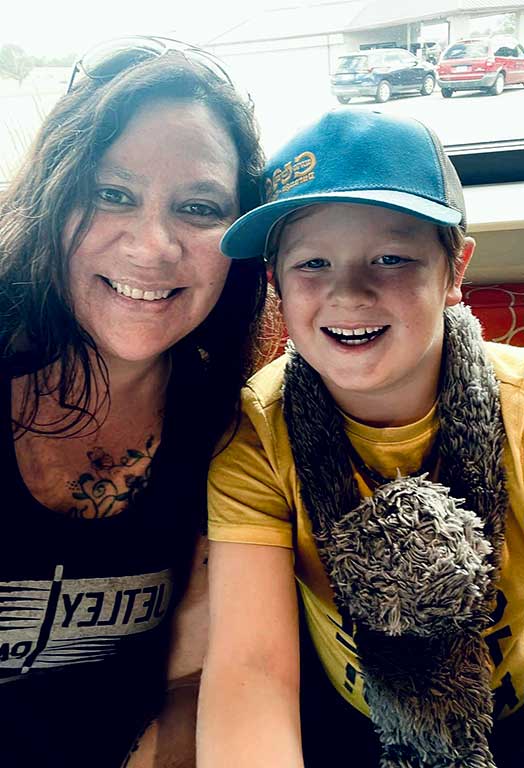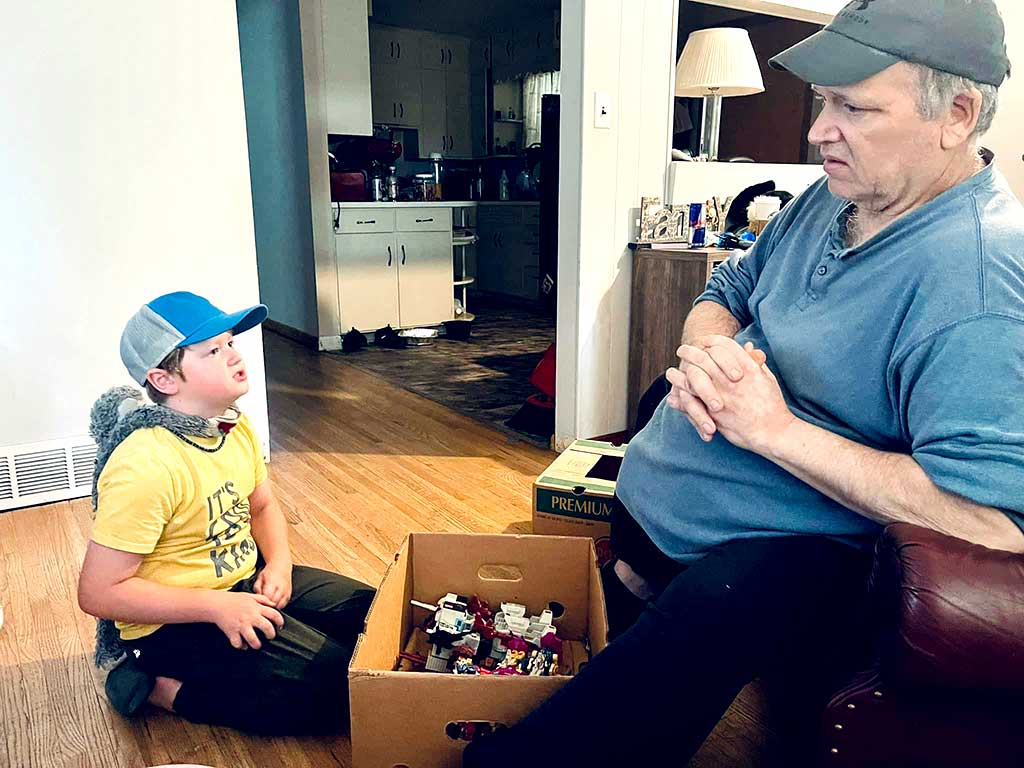 While they were galavanting all over town, Jared and I were, too. 😂 First, we popped some laundry into a machine and it felt a little like old times. We honestly love laundromats because you just get it all done at once.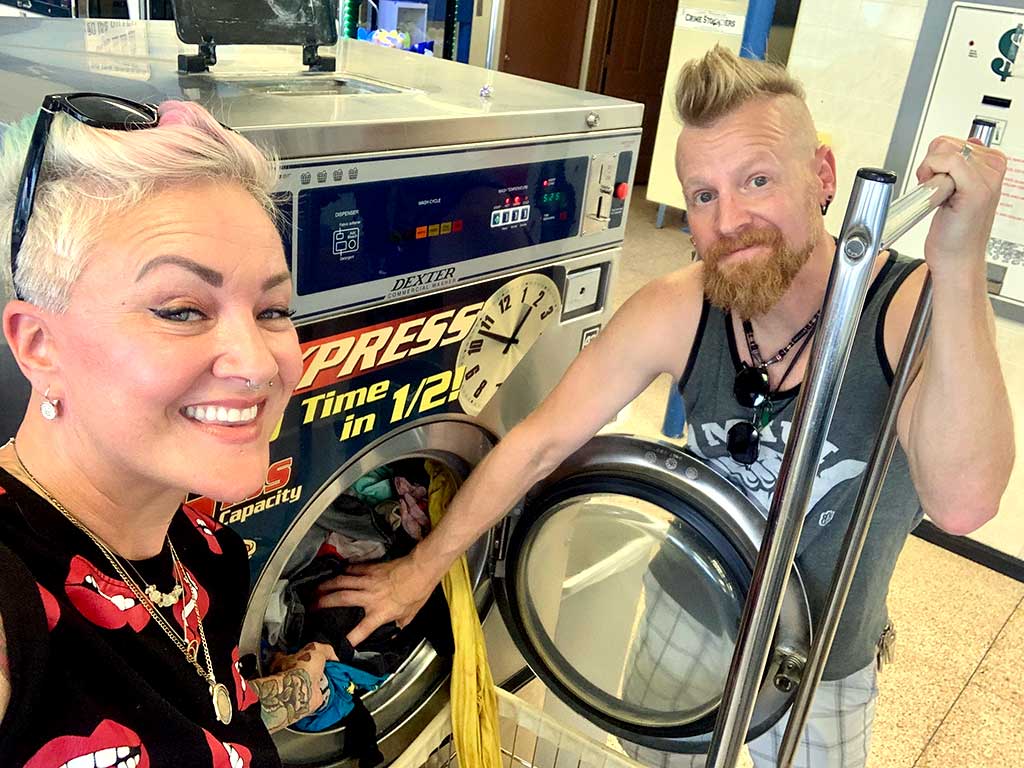 Next we stopped off for coffee at the new Muddy Mo's on Broadway. The coffee was alright, but the service was WONDERFUL. Friendly, fun, kind. Just great to meet the ladies there!
We then took our coffees for a stroll with us through the Yankton neighborhoods. 
Once we got Rudy back, Jared had to run into the store for some groceries. It was very quiet in the car, which is very rare when Rudy is around.😂 I thought to ask him if he was ok, but before I could, he said this. 
"Mom, you know what I love about you? Or also what I find interesting about you? I see you at home in your hoodie, no make up on, being all goofy and loving on me and dad, just normal and silly mom stuff. Then, you put on all these cool rock clothes and eyelashes and have your hair cool and you go out and just inspire so many people. You are so happy when you sing and people love you and cry. And, you're still the same person. I love that."
Woah…after the day he had, THIS is what he was thinking about… 😭😭😭😭😭
Heather and Nate treated us to dinner, and we got to visit with one of their daughters. Super darling family and really amazing at making us feel welcome. So good getting to know them better! After dinner, we came back to our camp spot and decided to take a good hour long walk through the campground and along the Missouri River. 
Unfortunately, Rudy and I found this mentally ill man who shoved Jared out of the way to get into the shot and ruined our otherwise lovely family photo… shame. 
It was a warm night and light enough 'til almost 10:00 to feel safe. A perfect end to a thought-provoking and productive day.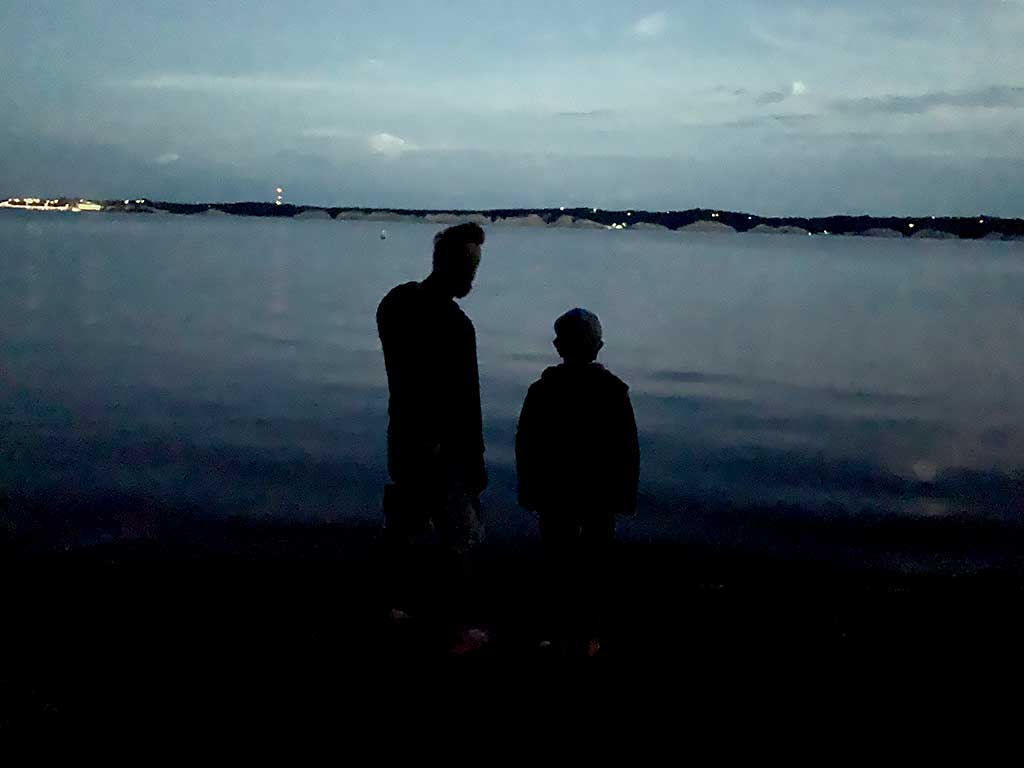 ---