Today was a bit tough to start because the night before the temperature got down to 12° in our truck. 
Even though we are pretty well outfitted with warm sleep gear, that was still very cold. So, we stiffly made our way into Gretchen's to take our sweet time to get ready for the gig. We thought we'd get into Stevensville early, grab some dinner and look for a hotel. But, that didn't happen. 
Gretchen was really sick and cancelled her yoga class, her massages, and even her chores for the day were handled by her dad (the whole family lives around the ranch and helps run it). She was DOWN. So, Jared and I wanted to let her rest and be respectful of the noise we were making in her space. We took a little extra time to make sure things were clean for her and also didn't want to be banging all around in the bathroom near her bedroom. So, we were quiet and slow in getting ready, thus not getting out of her place in time to eat or look for a hotel.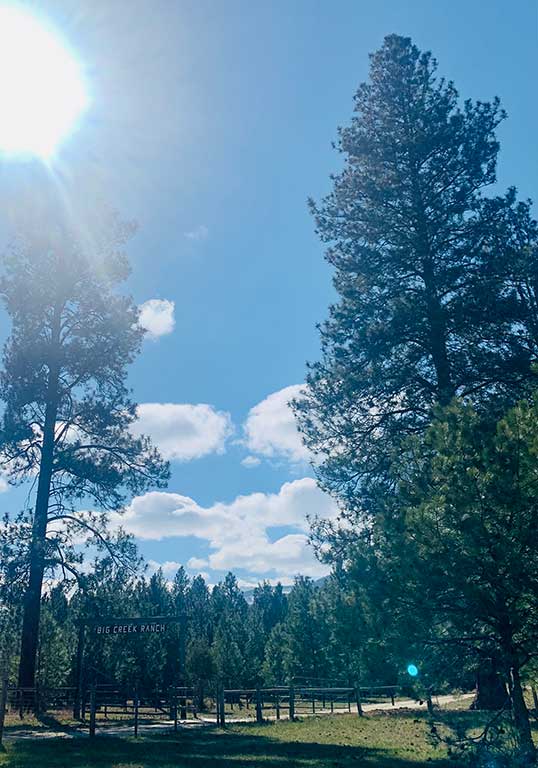 We got to the Blacksmith Brewery around 4:45 (show at 6:00), and were joyfully greeted by the bar staff and a couple locals who recognized us. We sat up quickly and sidled up to the bar to have a beer. Then the fans started coming in. People who've made a point of supporting us every time we play "Stevi"! They came in wearing CS merch, full of hugs and smiles and "Good to see you!"s and "So glad you're back!"s. It was awesome and we were really looking forward to playing. 
The show was wonderful and the crowd got crazier as the beers flowed faster. People were cheering after each song, singing along with our originals, buying tons of new merch, and crying happy tears as we sang them through the night. 
At the end of the night, after everyone had gone home and we were left to clean up with the bar staff, I heard a bartender say, "Well, you know it was a good night and "Dan" was drunk, because I just found his beer mug in the bathroom!" 
As we've been in Montana this time around, we've really gotten to feel the people in a different way. Montana crowds love their music. All different styles and genres. But, they also really love to socialize. The band is just part of the atmosphere. As an artist, that can be off-putting at times, especially when you're trying to communicate lyrically or you do something musically impressive and can't tell if there's much interest. But, AFTER the show, you find out everyone really loved it and had an amazing time! We get it and are also well aware that, for some people, this may be the first time in a year or two that they've even come out to mingle with other people. So, again, we are just filled with gratitude to be playing and entertaining people. But, after some coaxing, tonight felt comfortable and warm and we had an incredible time. 
A small side note I felt like mentioning: Our first gig in Stevi at the Blacksmith was in 2018. There are people who saw us then and they still come back to support. One gentleman at Wednesday's gig asked if we could play a cover that we did back then. He loved it and really wanted to hear it. I politely said, "We haven't even played that song in almost 2 years and I don't want to ruin it. Plus, we're trying to keep doing all originals right now." He was bummed, and I was too…a little bit. I'm not saying we'll NEVER play cover tunes again, just that they're not so much our focus right now, and also if we haven't practiced one, I certainly don't want to have some sloppy version of something to present. He was really cool about it, but, my desire to make everyone happy began to eat at me. Then, someone came up and said, "Will you please play Birdies!", and I was so happy. There's no way to please everyone, but if you keep on course and remain authentic in your actions, and kind with your rejections, people will understand and it will pay off. "Daydream Believer" and "Little Red Corvette"…there's still room for you in our shows, just not at the moment. 💖
---