Please understand that by this blog's title, I do not think that we "need" a day off. It's not like we're breaking our backs with intense manual labor, or straining our brains to figure out new cures for disease or trying to solve climate change. I do fully see how galavanting around the country, playing music and getting loved, fed, and cared for by strangers may seem like a cake walk . . . and in a lot of respects it is. They say if you do what you love, you never work a day in your life. Perhaps that's true. However, that doesn't mean it still isn't exhausting on other levels. So, a day off is so appreciated here and there. Just a day off, bopping around with Jared and Rudy and no agenda is really revitalizing, and we all felt it. 
After another amazing breakfast "whipped up" by Gretchen, of Nova Scotia salmon, fresh farmers market veggies, garlic Parmesan toast and Italian coffee, we decided to check out the Missoula Art Museum.
A lot of really cool pieces to check out and discuss. These were some of our favorites!
Then, we went to a place that had more "stuff" in it than I've ever seen. Music, jewelry, lotions, sauces, clothes, gift wrap, stickers, toys, cards, and chachkies galore. Typically, I may have just walked past a place like this, as I get overwhelmed even being asked to go to Costco, but how could we resist? It was called "Rockin Rudy's"!!!
We all got lost and separated from one another for an hour or so. I found some gifts, Jared grabbed a pin and checked out music, we found stickers for our trailer, Rudyard made some new friends, and we introduced Rudy to the world of Mad-Libs! Then, sufficiently over-stimulated and hungry, we decided to move on.
We found a family-friendly brewery called Conflux.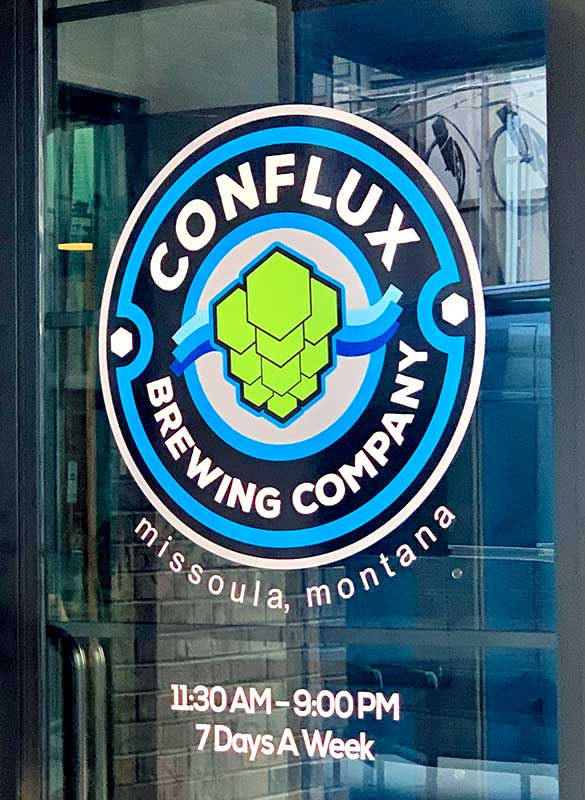 Beet salad, brussel sprouts, fries and flights!! They even had Dino-nuggets for Rudes! Super cool place. We sat and did a couple Mad-Libs and enjoyed the AC for a spell. Once we were through, we decided to walk a bit and then later revisited the Big Dipper Ice Cream, a spot we loved during the 2019 tour. A quintet of children violinists stood around playing for the people and Rudy danced! (That was my favorite part)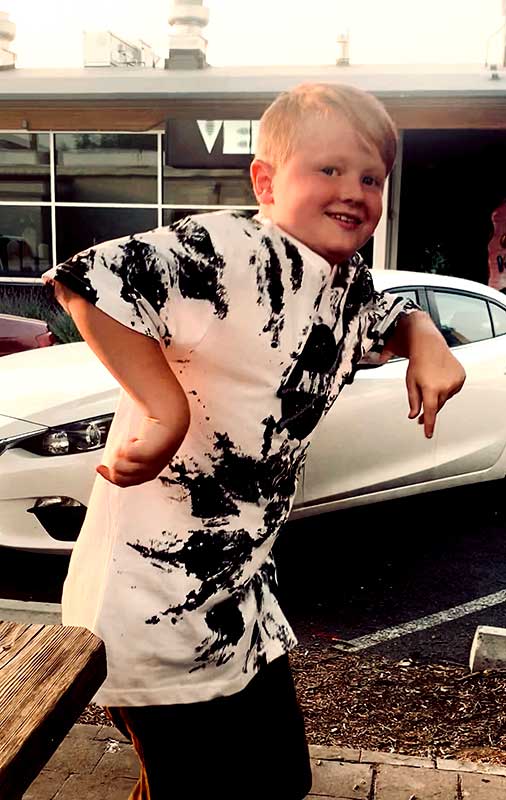 We returned to Gretchen's "Air DnB" as Rudy called it. (Air Drive-way and Breakfast), had some "Evening in Montana" tea with Gretchen, welcomed the newest member of the zoo, a black kitten named Hecate,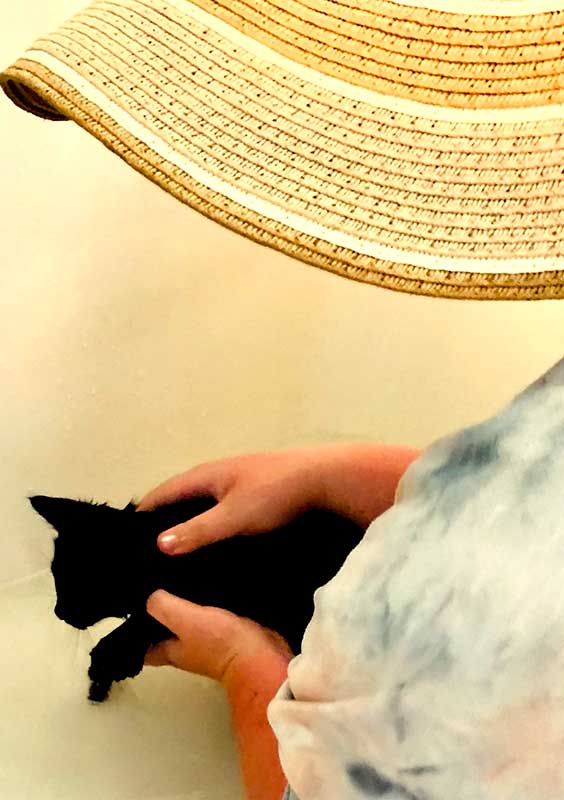 and then went to bed, full, rested, and heart-happy.
A really lovely day off.
---