Community is everything when you live in a small town. BBQ's, holidays, events, the local football team, etc. Small businesses are not just important, interesting, or sentimental, they are vital to the unification and survival of these small towns. Such was the way for Bob and Kate. A couple in the town of Stevensville who created a beloved jewelry business that helped keep their corner of town a little more sparkly and gave jobs and friendship to so many.
When I looked into Kate's eyes, I saw my own looking back. A woman who loved her husband, Bob, fiercely, and forged her art alongside him in the fires of creation, respect, and joy.
"He would have loved this." Kate said, as she held my hands. "He would have loved you. Your songs. Your family."
Bob was a huge supporter of the local (and passing through) music scene, and held a huge music party and celebration every year in June, choosing to spend his birthday's with all the community folks. He could be found around town at local breweries, cheering on musicians when he wasn't creating beautiful jewelry with Kate. So, when Bob was diagnosed with cirrhosis of the liver, the whole town rallied to raise money for his bills and needs. People stopped drinking in solidarity and music was played to help out. Then, Bob started bleeding internally. He was flown to Seattle where he receive a quadruple bypass. He needed that before they would even consider him for the transplant list. Bob would not receive that new liver. He passed once home from the surgery. It was all pretty fast.
Years of memories represented in every tear that fell at our show on Thursday from this beautiful group of grieving humans, holding space around Kate. Honoring Bob's memory, stories were told and shared with us between sets. What began as a ladies gathering soon involved husbands being called in to hear the music. A community supporting, hurting and healing together.
While speaking to Kate at the end, I felt so helpless, like I had so little to offer. I said how honored Jared and I were to have been asked into this sacred space to bring joy and therapy through music. I cried heavily when we hugged, feeling her heartbeat missing it's other half. Imagining my own other half one day missing me or vice-versa. What an emotional evening. Kate said, "This was so healing on so many levels. We didn't even know how much we needed this." The truth is, neither did I.
A piece of Kate and Bob's legacy I bought.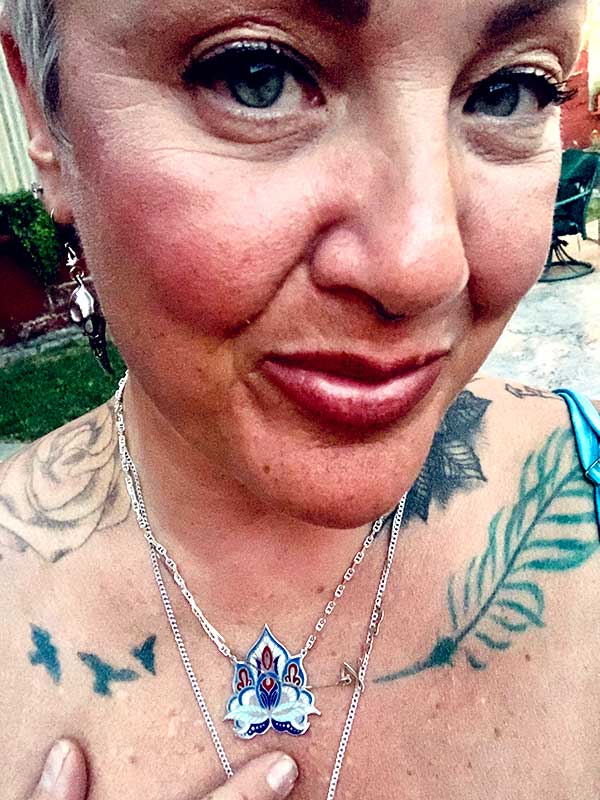 ---