Day 7: Takin' Care of Business…
Breakfast.
Laundry.
Lunch.
Web frustration.
Laundry.
Dinner.
Play with clay.
Throw up 5 times.
Bed.
Wait. What did you say? Throw up 5 times? Yep.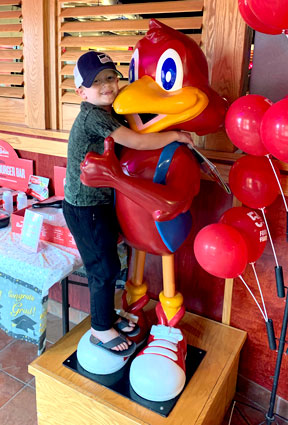 So, for dinner we went to the Red Robin. For all of Missoula's cool and college-y things to offer, they don't have a ton of kid-friendly eating options in the area where we were staying. So, something familiar was fine and Rudy "had" to hug the Robin…so we were golden! For a kid who had no allergies to speak of until about 6 months ago when he suddenly developed a strawberry allergy, it still escapes me sometimes to check for strawberries in things. I mean, when I order a lemonade, I assume it's just a lemonade. Nope. Not at Red Robin. Strawberry lemonade it is. Once I realized, I thought, "Maybe he'll just get a minor skin rash for a little bit…" #badparent #gowithyourgut #nostrawberriesnomo 
About half way through his 3rd bout of vomit, it hit me. "The STRAWBERRIES!!!" A collective "Oh yeah!" could be heard from the patch of rocks where Rudy had set up puke camp. At least he didn't have a bug.
There's not much remarkable about a kid puking. Kids do it all the time. But this kid is different. He never gets upset. He politely looks at you and says, "I'm not feeling so well. I need to be sick." Then he finds a quiet space, puts his hands in his pockets, and lets rip. He's very mature about the whole thing, even stopping to give the "step back please" hand gesture followed by a kind, "I don't want you to step in this." After he's cleaned himself up, he joyfully heads back into whatever form of play he paused to go expel the toxic fruit. I get so busy marveling at his countenance, I sometimes forget to feel bad for him. It's like dealing with a small man that has a stomach issue he's been handling his whole life. "Sorry to interrupt the business meeting, folks. I just need to….BBBLLLLAAAARRRGH! Oh, that's much better. Now, where were we?"
Needless to say, I slept in the middle this night…just in case more 'business' needed to be tended to.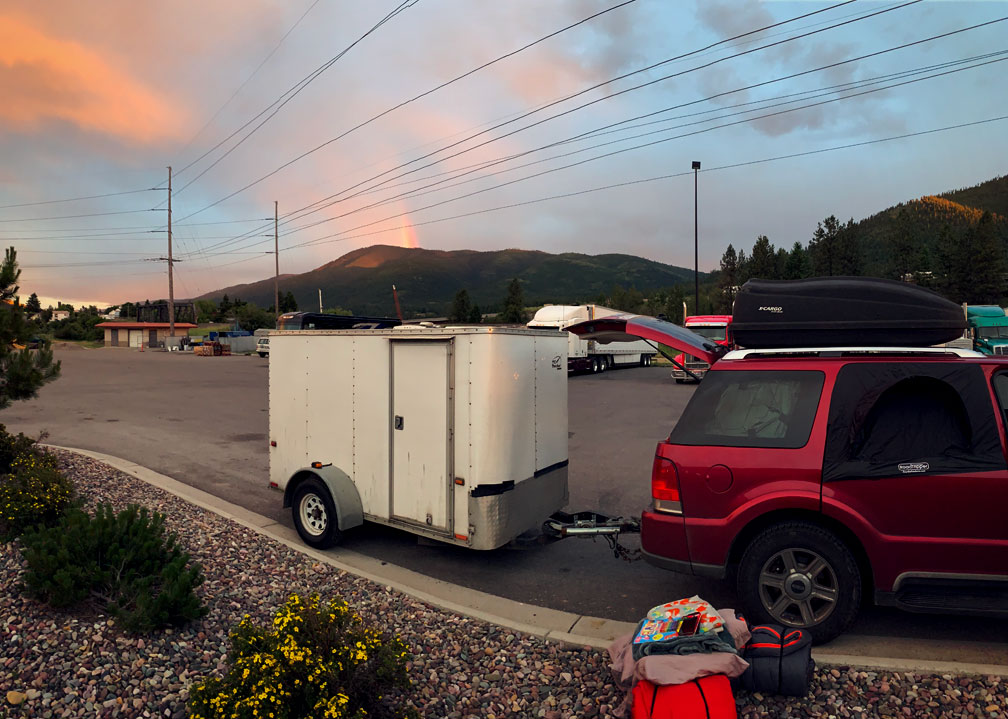 ---