Wowza!!! Did I get hit with a dose of a past blast today!!!
We have been trying to get together with Amber Sweeney since we arrived here in Nashville, but several things kept it from happening. This was going to be our last chance while we're here and I'm so glad it all worked out. (If you don't remember who Amber is, you can check out the blog from Day 23)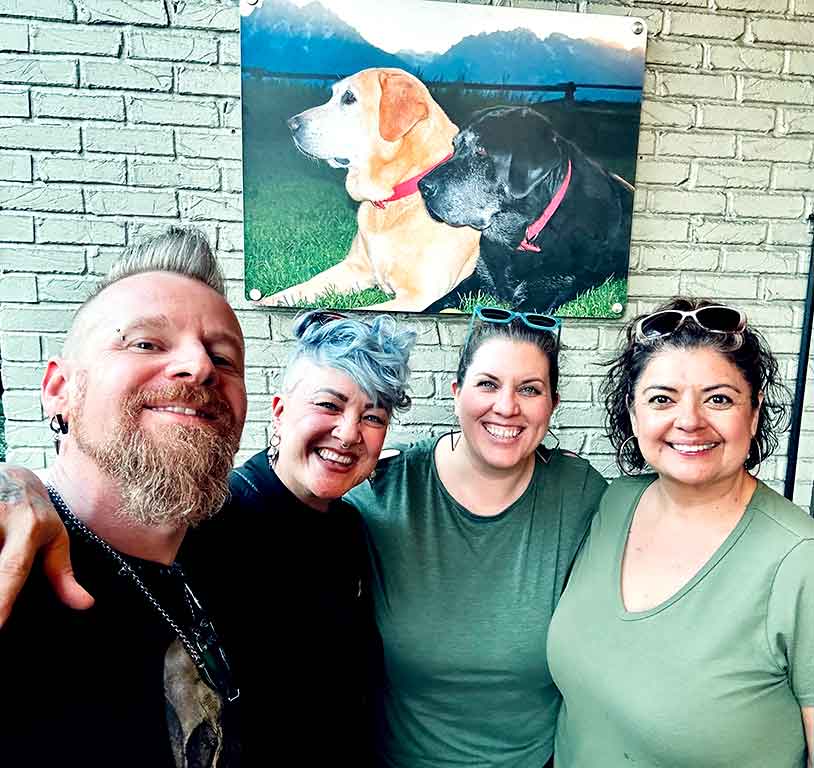 Well, we finally made a happy hour date work for both of us and it was absolutely WILD. (At Double Dogs in the cute little Hillsboro area.) Turns out Amber and I have so much weird shared crossover from our past. We grew up in the same area and she was involved in several of the same churches and youth groups as I was! She's about 5 years younger, so we didn't have a similar social circle, and I was more theater while she was more music in the community, but we knew all the same people and shared in all of the same church trauma! 
It was so validating to swap stories that I had began to wonder after all this time if I had just made up or blown out of proportion. It was great to talk about people from our past that were just damn good people, regardless of the religious aspect, and people who weren't…also regardless of the religious aspect. So many of the foundations and moral codes imbedded within us were forged in these church formats and we just sat there, kind of in awe of the radical similarities, not only in the upbringing, but, ultimately in the rejection as well. 
It was refreshing to be able to speak candidly about the huge disappointments, years of fear-based teachings and guilt-driven choices, and the heavy role it all played in the shaping of the women we are today. I also loved how we were able to converse about it all without a vehement spirit or some kind of revenge banter, but more like a, "Wow! This really validates so many feelings for me surrounding not just religion, but SPECIFICALLY these particular people, churches, and timeframe." 
We all laughed a lot and shared our hearts about music, Nashville, growth as women, business owners, creatives, and all around purpose in the industry. We even broached the idea of co-writing a concept album, focusing on some of our deep, shared religious experiences and an overall desire to apologize for it. The whole meeting was thrilling and really affirming. It is so nice to know we have an ally, not just in the Nashville scene, but just in the crazy game of life we are all navigating through. 
We said our goodbyes and keep-in-touches, hugged and thanked them for their time! It was really, really lovely, and certainly not lost on us that, even as busy as they are, Jessica and Amber made time for us. Rejuvenated, and stuffed from great conversation, we thought it only natural to get a scoop of ice cream from this place called "Jeni's" down the street and enjoy the warm evening's end on a cool lawn with our crossword. 
I got "Homemade biscuits with peach jam" flavor (unreal, BTW), and Jared got "Blackberry Bramble" (also delicious). I almost got the "Everything Bagel" flavor, but I could really taste the onions in the sample they gave me, and that just wasn't my jam for the night.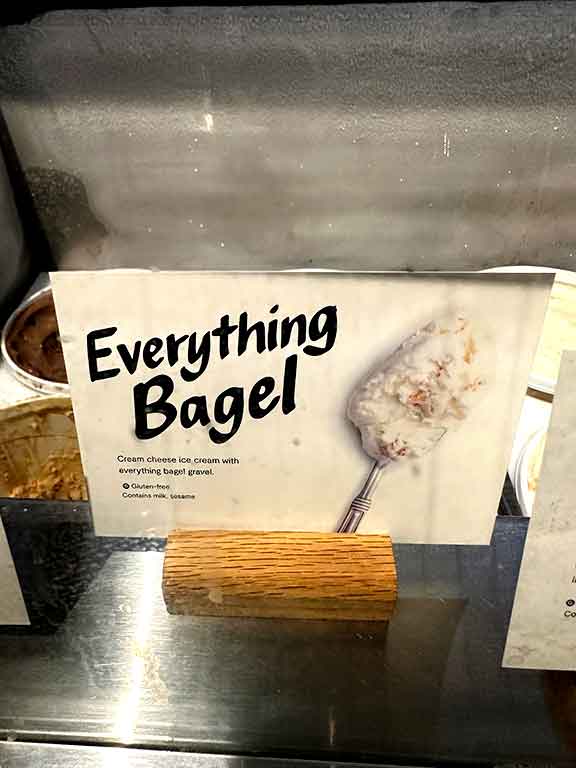 A sweet end to a sweeter day. 
---