Saturday: The Margarita Villa
Pretty much considered the official birth place of Champagne Sunday, the Villa was where Jared and I worked, partied, laughed, cried, played shows, saw bands, got super wasted (Jared even jumped into the harbor naked one time and said the dolphins were speaking to him). Before we were together, I served his underage girlfriend a strawberry margarita in hopes I could assist in helping him get lucky. I was the ultimate "wing man". I got Jared hired by telling everybody that he had experience. His first day, he comes up to me and asks how to carry a serving tray… It could've gone very badly! The Margarita Villa was one of the reasons that we stayed in Ventura as long as we did. They kept us employed, they let us play music there, they were a safe place to come as family and friends when we had problems. We met life long friends there and continue to hold it in our hearts as one of the more sacred places Jared and I have shared together. There are more stories with the Margarita Villa as the center point than I have time to retell, so I will just tell the one most recent and pertinent to this tour. 
Our Saturday gig at the Villa was from 2 to 5. We got to the harbor around 11:30 to beat traffic and get our gear loaded in. We were immediately greeted by several warm, familiar faces, and ordered ourselves a couple of freezing cold Mexican beers to aid us in our load-in. Once we were set up, we ordered some grub and relaxed to get ready for the show. As we were sitting at the bar top table eating, we could barely get one mouthful of food in before group after group of people came to greet us. This continued on for our whole meal and we didn't mind at all. We had fun watching people eyeing Kim and wondering what she was all about. Our fans have always been protective of us, and have never liked us bringing in new meat, but we were excited to watch their skepticism turn to sheer joy when Kim began her set.  
You all know how the shows go. That's one thing that has remained constant throughout this up and down journey of a tour. So, there's no need to go into too much detail about how hard we brought it, or how tears were shed as we launched into a deeply emotional version of "Music Box", or how people screamed when we pounded them with "Uptown Funk", only to be topped off with a highly crowd participating rendition of "Minnie The Moocher". There's not much to say about all the cd's sold and the compliments that were lavished upon the three of us. I could go into detail about how people claimed the scene has been barren and flat without us here, but there's no need… The spectacular thing that we saw, was 11 years of fans, all representing different incarnations of Champagne Sunday, all together again. Some who hadn't seen one another in years, some who hadn't spoken, some who never came out anymore, some who had suffered great loss, some who had experienced great joy, some new, some old, some a little worse for the wear, some with amazing successes to speak of. These faces that we have looked out at for so many years, loving us, loving Kim, adoring us with Kim and begging us to come home. This was the story. 
As the patio at the Margarita Villa nearly lifted to the sky during the "turn it around" chorus of "Fallin", while napkins twirled and the three-part harmony held fast and strong between Kim, Jared and I, I knew that we had brought back something special. There is no one else doing what we are doing. We have fought and sweated, laughed and cried, all the while remaining true to our craft and focused on the road ahead…even if it's one we break down on every few miles. 
There are a lot of bands. There is an abundance of talent. But there is only ONE Kim Archer and only ONE Champagne Sunday…and there certainly is only ONE ALL-IN tour!
"The storms are raging on the rollin' sea
And on the highway of regrets
The winds of change are blowing wild and free
You ain't seen nothin' like me yet."

— B. Dylan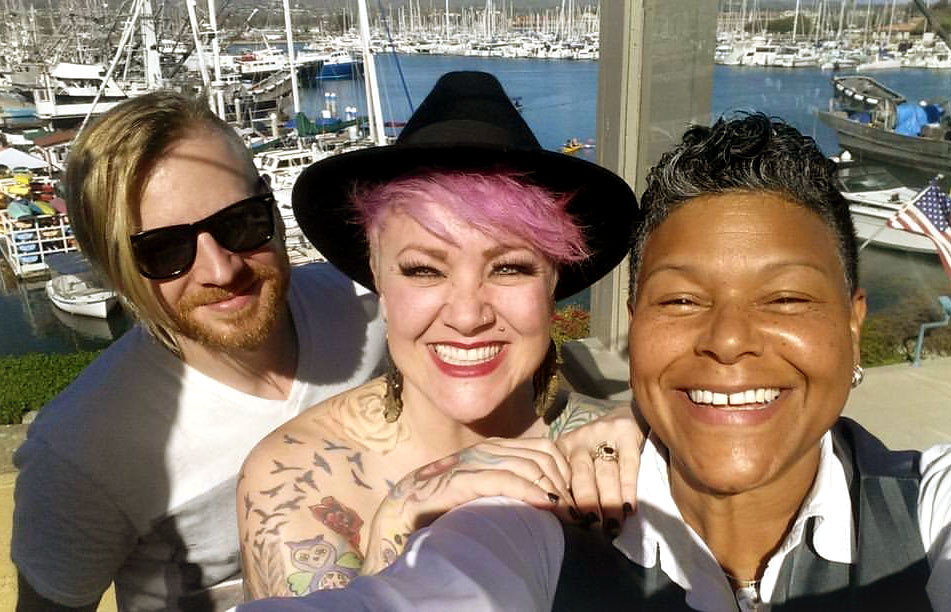 ---