Well, now that Rudy is officially back home, and we don't have any more distractions, I SUPPOSE we should get back to work. The first matter of business is getting the AC fixed in our rental house. The past week, it has felt like we were slowly cooking in the crotch of someone's underwear. A clean someone, but someone's underwear nonetheless… Once we had that taken care of, we were able to get our workouts in and then get ready for our afternoon/evening. 
This sculpture is in front of the Marriott where the Music Biz Conference was being held this week. (Remember it for photoshop shenanigans later…)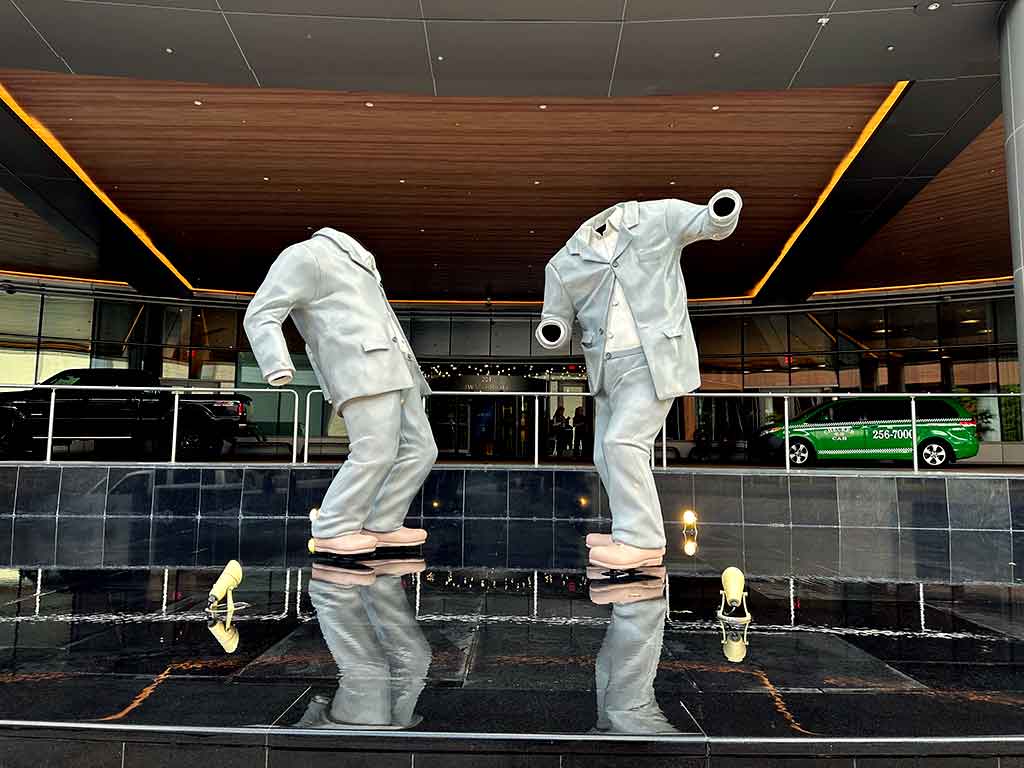 A friend of a friend here in Nashville had gotten us passes to the Music Biz conference here in town this week. The conference is mostly for the movers and shakers on the other side of the industry than we are, so it wasn't EXACTLY where we needed to be, but it was still really cool to go to. Loads of seminars on the ever-changing topography of the industry, digital distribution, tracking apps for audience analytics, merch distribution, monetizing streaming music, and the importance of the vinyl comeback. Plus, SO many more. Again, this isn't stuff we completely understood or honestly cared that much about on this trip, but we were glad to have been given the opportunity.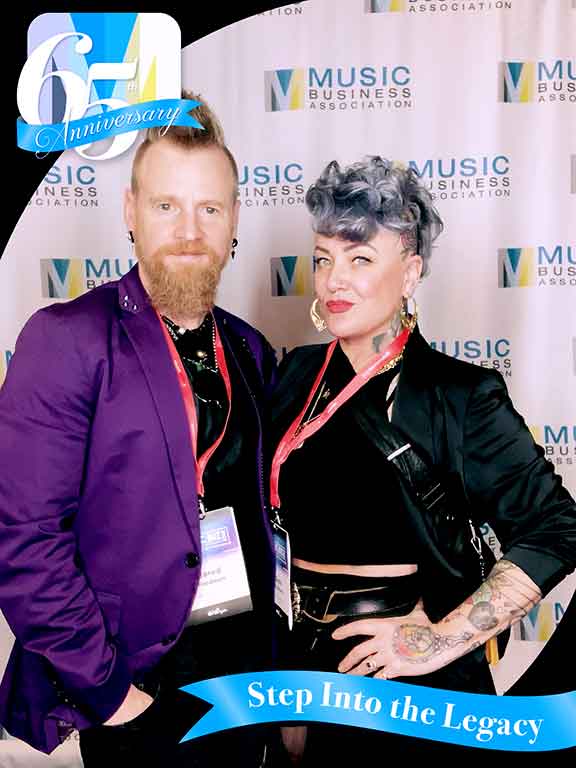 At one point, we were in the hotel bar (because that's where all the cool people were) and we were desperately trying to fit in. We had our $20 each whiskeys on the rocks (you better believe we nursed those bad boys!) and we were just kind of walking around like we were "somebodys". A beautiful lady immediately commented on our style and vibe, etc. We exchanged compliments about our big, gold belt buckles, and we moved on. After about fifteen minutes, I decided I wanted to go back, give her a card and sticker and connect more. It turns out that she has a pretty big following in the country music scene and was also just a really cool human to meet. I didn't find out any of this from her. She just gave us her name and we talked about gigs, style, attitude, and such. We took a pic together and were off. Only later, when we looked up her name, did we find out anything about her career. I thought that was really something. We've found a lot of name droppers around here, and of course, we don't know any of the names that are dropped, so it just gets kind of old. It was really rad to meet someone who was just a genuinely nice person to connect with.
Us with Brei Carter!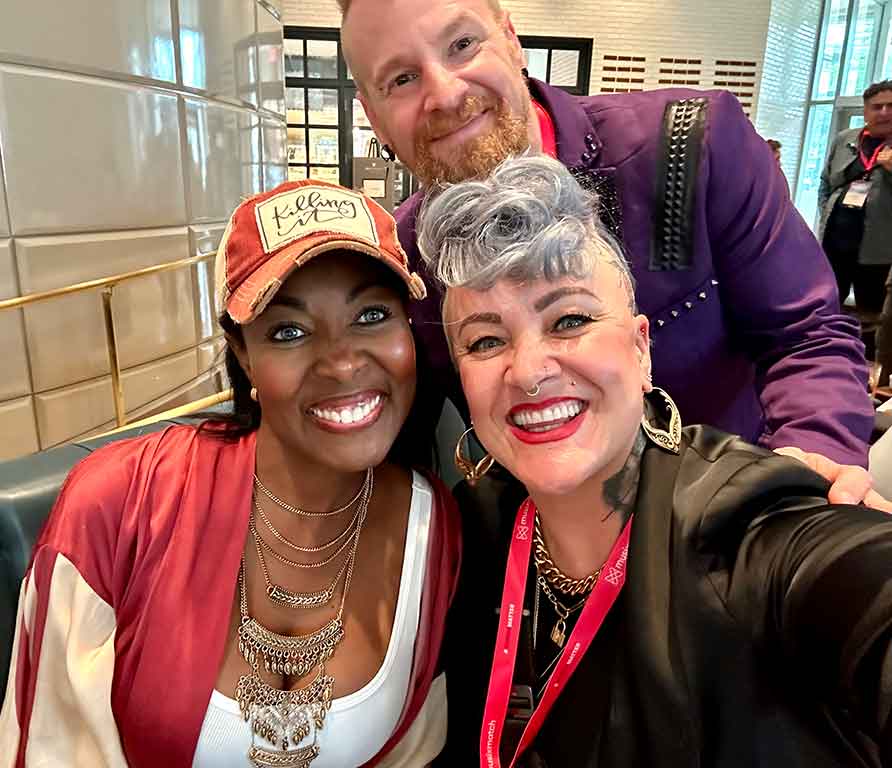 We also met some other cool artists, but by that point we didn't even think to get photos with them… We're trying so hard! Adrien + Merideth was one of the acts we hung out with for awhile, then also with them was Nathan Kalish. They all recently got back from the UK, and had a load of cool stuff to share. Again, really damn genuine people. 
The side bonus of this event was just being seen by so many industry people. We also met a handful of other artists, all feeling a bit similar to us as far as not being in the right place but still thinking we should be there. We gave out tons of stickers, business cards, and sweet vibes to anyone whose attention we could capture for a moment or two. After a few hours of networking, Jared and I were invited to a rooftop after-party focusing on "Women In Music". Obviously we had to go! Oh my gosh… we were really in a new world on the rooftop of the No 1 Hotel. As the night wore on, we passed out more cards and more stickers, we took many pics, we got mistaken for "gardeners" because it was so loud, someone misheard us when we said we were "artists" (but I really wish we had somehow ended up at this party as "gardeners" because it's hilarious to me), and ultimately, we headed home. I think there were several other after "after" parties, but, as our sweet Rudy says when socially overwhelmed, "I was all out of 'hellos' to give". 
This was an amazing opportunity to at least see how the other side of the business runs. Some of it crosses over with the artists, but we really are VERY different. I am so grateful to those who are working year in and year out, to help navigate the ever-changing musical landscape, and bring music to millions of people, while taking care of the artists, from indie to stadium-fillingly huge. We're all in this together, and it was really evident how much these people cared. 
Here is a progression of our pictures from the evening.  
---