As I set up our merchandise for tonight's show, I found this beautiful tulip that my darling friend and long-time CS fan, Jenny, made for me before we left. I put it on display in the lights of our $1.00 bin, next to a goofy Polaroid taken at a New Years Eve event we played at years ago with another dear friend/fan, or, "frand", Margaret, and a photo booth trio of us and Rudy from 2019 tour, and I smiled to myself at all the support and love those little trinkets/pictures represented. I had no idea the strength these things would provide while out in the "wild" on the road. We were about to find out. 
My dear friend, Bonnie, aka, "Nay Nay", wrote to me before this show and said these words:
"Look into the audience tonight and know you will change someone or many lives for the better 🥰. Your messages are so heart felt."
We needed these words to cling to tonight.
The truth is, we are in a particularly unique position to be able to tell right away if we are being "heard" or not. And, there are times when I feel people go directly out of their way to let us know that they are not interested in whatever it is we have to say. That is hard. That is discouraging, to say the least. That is disrespectful and hurtful and makes us feel little. But, that is NOT what I want to focus on for one more sentence. 
What I want to share is the story of the sweet waitress who cried while telling us of her 2 year old daughter while thanking us for playing "Top of the World". Or, the man who thanked us for the reminder to live fully in each moment like we speak of in "Leather Life". Or the wonderful women who yelled out, "Play That Girl…NOW!!!" and then sang along with every word. How about the sassy, swing dancing barista who loved "No Motivation" because it had "Tim Burton" vibes, and she shared it with 5 of her friends. And, lastly, the owner who made it in for the last 3 songs and was so happy he asked us to come back on our way back through and play at his distillery or the Bees Knees again, or whatever worked for us.
You see, we GET TO CHOOSE our narrative. And, I choose to recognize that, even through the people who don't want us to interrupt their YouTube video viewing, or bro-infused golf stories with our songs, instruments or voices, there are WAY more people who need to hear everything we can offer. For them we play. For them we show up. For THEM we return.
Thank you to those who listen and HEAR. You truly are the Bees Knees.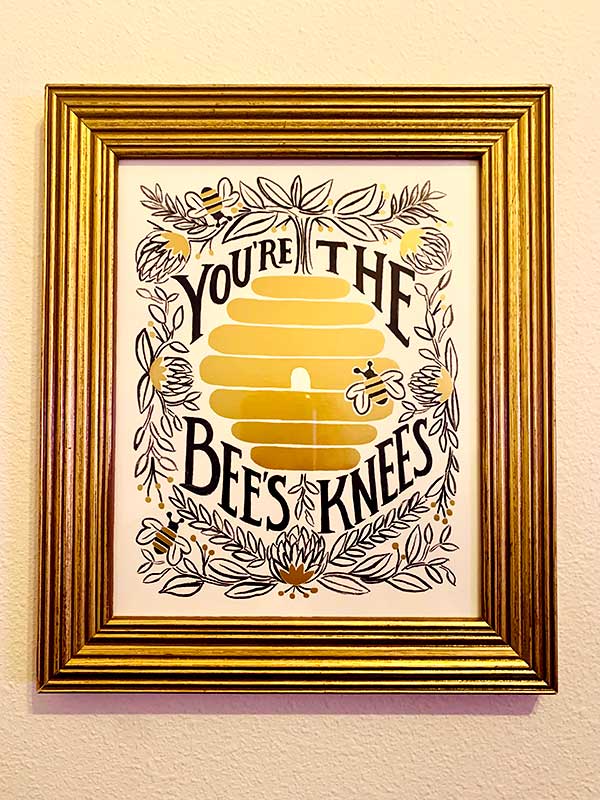 ---