If any of you have checked out our tour schedule and looked into any of the places that we are playing, you may have noticed that we are starting our tour at a place called Sun Meadow resort, family nudist Park. If you don't know us or our history, then you may laugh a bit or think it is strange to be playing a gig at a nudist park. However, we are not strangers to this lifestyle. Years ago, we were asked by a friend to play for a Wine and Cheese Mixer up at Tiger Mountain Family Nudist Park in Issaquah. Clearly, Jared and I jumped at the opportunity, thinking we may never have the chance to do so again. Boy, were we wrong!! That summer, I think it was 2014, we played our very first Nudestock, Tiger Mountain's tribute to the famous Woodstock music festival. If there was ever a time to be addicted to the nudist lifestyle, playing at a nudist music festival for 300 happy, dancing, naked people, is the time to do it! We were hooked and have played at or visited the nudist park every year since!
Fast forward to 2019. Our friends, Westley and Fleur of the W lovers had played a show at Sun Meadow Family Nudist Resort and they had recommended us checking it out. We wrote to the park and asked if they needed music for their 2020 music and Summer festival, "Skin to the Wind". Obviously, even though we were hired, that festival never happened and we were rescheduled for this year.
Our morning started out really nice because, even though it was warm out at the rest stop where we camped last night, we were greeted with a light rain. It was so refreshing and the perfect way to begin our journey.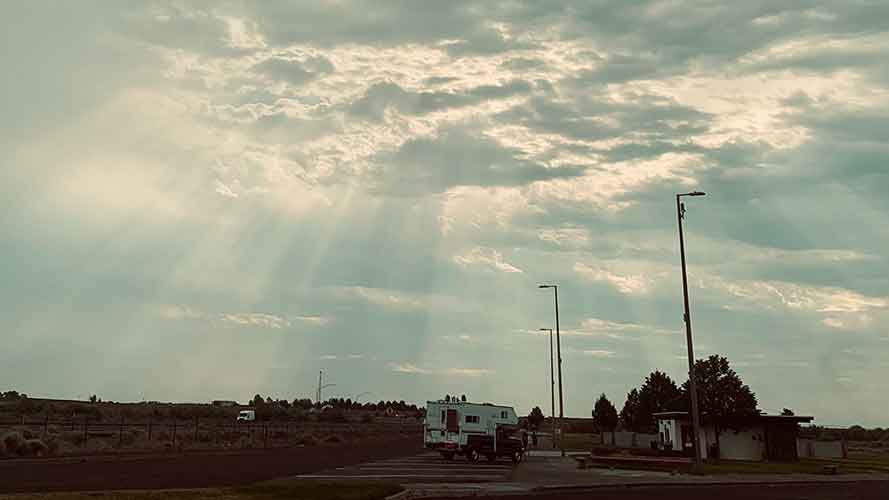 We had a quick 2 1/2 hour drive to get to Sun Meadow. We passed the time with music, crosswords and easy conversation about the beauty we were driving through. Also, even though eastern Washington seems to be on fire right now, we didn't see any of that on our drive. So, we felt fortunate for that.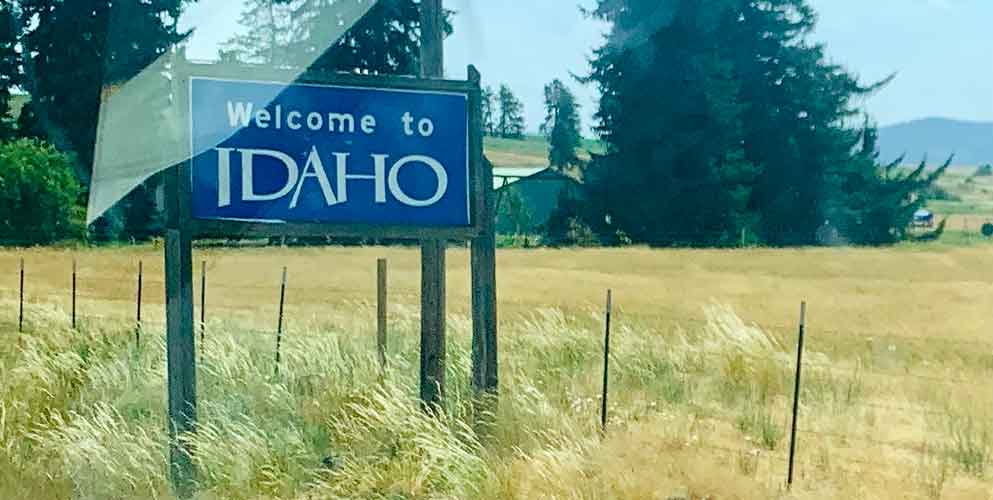 As we pulled up to the gate, I was immediately impressed by the beautifully manicured grounds and property, as well as the security gate and quick answer to our phone call requesting permission to come inside. We were warmly greeted, showed where to park, and then given a tour around the grounds.
Let me just tell you . . . This place is glorious! There's honestly too much to even describe and do it justice in one blog. I suggest you just go to their website and check it out. If you are ever up for a bit of adventure, And you find yourself wanting to get away for a few days, I one hundred percent recommend this place.
What I can tell you is that we got here right in time for lunch, which was cheeseburgers, and they were being HOME COOKED for us. Then, we swam, read, did chalk drawings, hiked on trails, joined fellow campers for a baked chicken, green bean, and sweet potato dinner, curled up on a swing, did more swimming, relaxed in the hot tub, then cuddled up under the stars with all our windows open to let the warm night breeze rock us all to sleep. 
I promise you, we are indeed on this tour to play music. However, this is also a magical time for our family to be able to connect and see the country in a really unique way. This is yet another reason why Jared and I love what we do and feel that there is truly no separation between our music and our family. It is all intertwined. One fuels the other and without both being healthy and stable, neither works to its fullest potential.
So, I hope you don't mind getting little snippets of our family vacation time peppered throughout our musical journey. Tomorrow night, we get to share our stories and music with the folks we've gotten to know over the past couple days as well as several newcomers. I just hope we can give them as much as they've given us.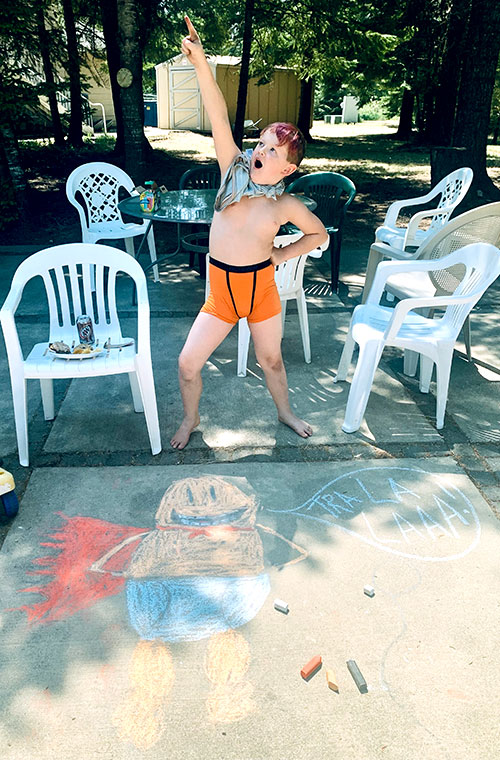 ---