A lovely brunch at Toast with Marianne and Nate was a perfect way to wrap up our time in Denver. As we gave hugs and pets to Brandy, we taught Rudy about "See ya laters" instead of "goodbyes". He was really bummed to leave, since it is rare that he meets grown ups with similar interests to his and knowledge of the things he likes. But, we'll definitely see them again and hopefully, sooner rather than later. 
What better way to say "peace out" to a town than to get a "Sexy" car wash on your way out?😂 The woman said, "$25 for a wash, or $100 for a "sexy" wash!" I said, "We've got our 8 year old in the car, so just the wash please." Rudy promptly caught on and said, "What makes it 'sexy'? Do they put a bra on the front of the truck? Do they draw a sexy picture with the soap?"😂😂😂😂 "I guess  something like that, son." That answer seemed to satisfy him, and he put his earphones back in and ignored the ladies washing our car in bikinis.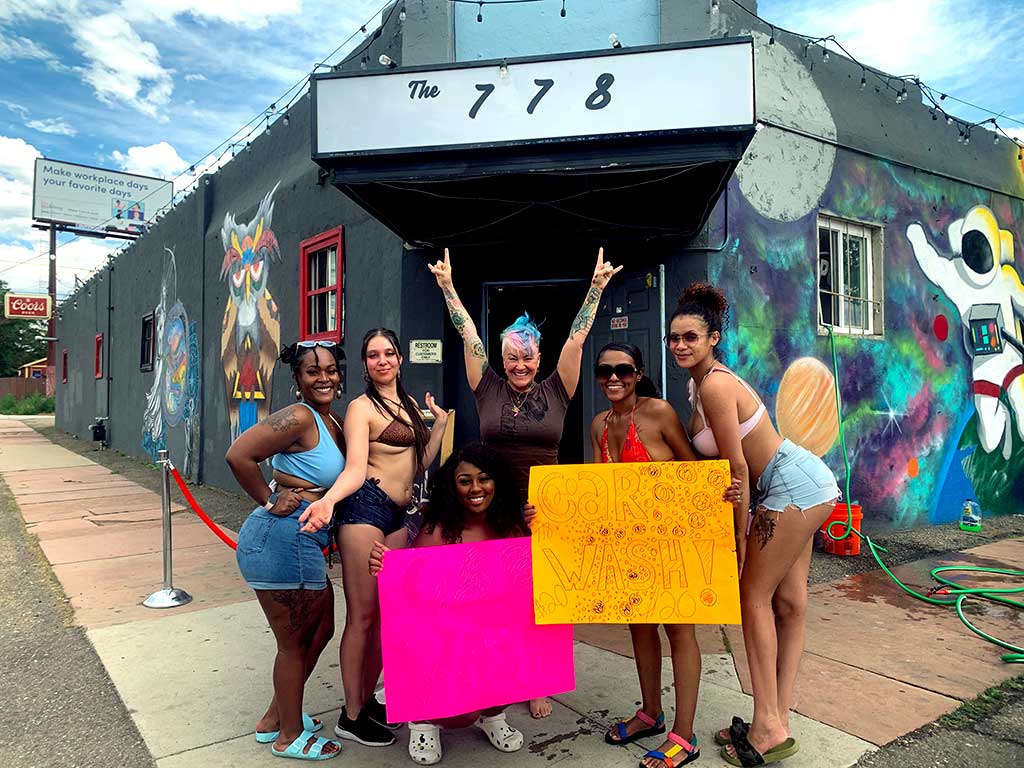 After the car was cleaner than our minds, we headed on to grab some coffee and spotted some people practicing fire swallowing and various flame-related tricks. 
You can't really tell, but in that tent is someone lighting themself on fire. Mind you, it was 90+° out, so why these humans willingly did this, I can't imagine. But, I definitely could see my husband doing this. 😂
After hours on the road, a picnic dinner to watch the sunset was 100% called for. So, that is EXACTLY what we did!
A perfect way to end the night. Some roasted chicken, raw broccoli and hummus, and we put another couple hours between us and Denver. Tomorrow is "Rudy Day" (unbeknownst to him), so we're really looking forward to it!
---