Our hostess, Gretchen, had to go back to work today, but luckily for me, one of her jobs is teaching yoga on Mon, Wed, and Fri in the morning before she starts doing massages for the remainder of the day. Obviously, all of this AFTER caring for the farm animals, baling hay, chainsawing something, baking something, and getting coffee ready for us…just so you don't think she's lazy. She invited me to join her in her class and I got in a wonderful morning of yoga to start my day! Revived, refreshed, and renewed, I was ready to think about getting ready to start my work day. I had to sit for a while with some coffee and think about it first…just so you don't think I'm lazy. 😂
It went from fine to SNOWING in seconds, so it was perfect for working INSIDE!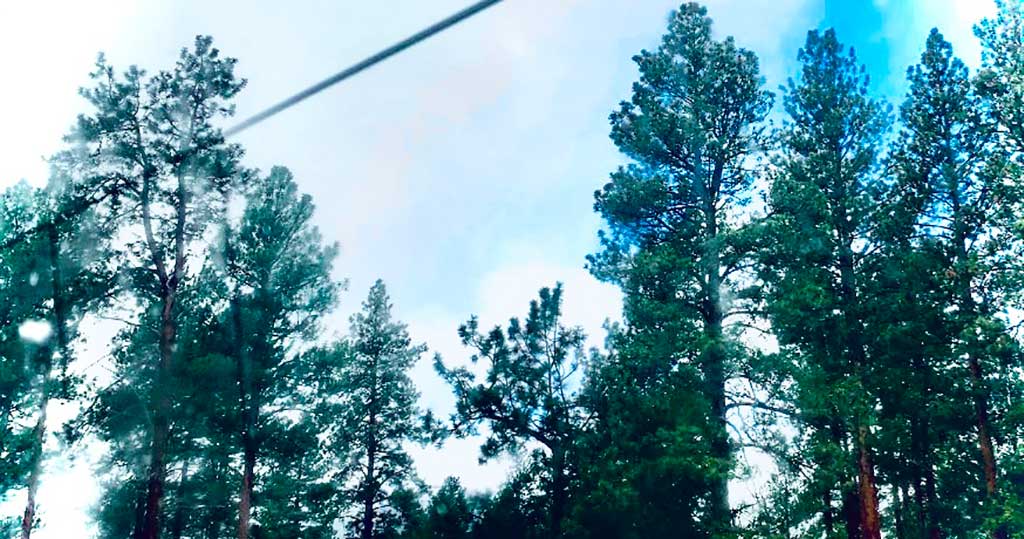 What a bands "work" looks like:
When we're performing shows, that is a tiny fraction of our work. Our immediate "hired" job is to provide a musical service for a venue and entertain the audience. We load up gear, set everything up, run the sound, play our songs, present our merchandise, sell said merchandise, tear down gear, load up gear, unload gear at home. Lather, rinse, repeat. 
But, we also do a lot of other work to make things appear easy and seamless. We write songs and spend countless hours tweaking and practicing them so they sound interesting and familiar. We spend quite a bit of time and money choosing fashionable and comfortable items for our merch. We spend time updating our social media pages to stay relevant and document our tours by blogging and doing videos. We get photos done, plan music video shoots and concepts, produce concerts, design posters and album covers, book our own gigs, reach out to strangers and try to get noticed, we network and search and try and fail constantly. We drive numerous miles to do shows, and we try and broaden our skill set and gear inventory so as to keep the sound fresh and as clear as possible. There's so very much that goes into just getting to the place of playing a gig, that sometimes I'm amazed it all comes together. The actual "playing of music" is not work at all, but a reward at the end of all of the rest. 
Another part of our work is acquiring new fans. That sometimes happens organically because people just happen to be in a place we're playing and walk away with a new favorite band and some merch. That is always a bonus. However, sometimes (especially in towns where no one knows you and you don't have friends to come out and support)  you need to aggressively seek new fans. A good way to do this is to go back to the very basics of early "musicianing" and sign up for open mic nights. These are often a hard sit-through because most are amateur songwriters, players and singers at BEST. It can be surprising, and at times downright agonizing*, but it's a great place to introduce ourselves to the music scene (or at least a small portion of) in a new town. Especially if we have a gig a few days later we are trying to promote. If we can get even 1 or 2 new people to come out because of a sample tune we did at an open mic, that's a win! And people are always interested before we ever perform, just based on how we look. The good thing about our physical brand, the dueling mohawks, rainbow hair, tattoos, etc, is that we're just edgy enough for people to wonder what we're all about. Sure, it works both ways. Sometimes, people who think we're a punk act are pleasantly surprised when they can understand our lyrics and enjoy the melodic guitar playing. Other times, some are disappointed when we aren't more edgy or rock-based, but, thankfully, that's not too often. 
* Jared here: We're not trying to take a dump on open mics nor on those who perform at them. We truly do respect them. We understand that an open mic is a sacred, judgement-free zone for emerging artists to practice getting in front of people (which is hard), a great place for established musicians to network and wood shed new material, a crucial part of the development of an artistic community, and for many, the only forum available for expressing their art. Just saying: They can also be torturous to sit through. 
Since this trip is in fact a "work trip", we took the day to do a lot of blogging catch up while we waited to hit up the open mic at Imagine Nation Brewing Co., where we'll be playing on Saturday. The best place in Missoula to do this is the Missoula Public Library. 
Associated with the university, this library has everything modern and comfortable and a coffee shop, so we can work in peace, away from the snow, for hours and be safe and warm. Even though we do buy coffee, there's no pressure to buy something like a regular coffee shop may require, so it's really nice. I highly recommend it if you are ever in Missoula, need Internet, and would like a lovely environment to sit in and enjoy. 
Anyway, the time came for the open mic at Imagination and when we got there, we immediately saw someone we had met at the last open mic we did on Thursday, as well as our dear friend Brooke (the mom of Rudy's besties here, the "Missoula Brothers") and were joyfully greeted by the bartender, Steve, who was excited to see us and even more excited to have us play Sat. The actual performers were pretty standard open-mic fare, except our new friend Jake, from the other open mic, and one cool dude who used his pandemic vacation to build this weird, 12th century instrument that sounded like a sad bagpipe…
But the response we got was wonderful! Several people said they'd come out Saturday to hear our full show and there was a couple who were just passing through from Canada that would be here, so they bought some CDs. It was a really productive evening of relationship-building and networking. 
A big part of what we do requires that bit of go-the-extra-mile, shake-hands, kiss-babies sort of thing. We get that. It's not always fun or comfortable, but, as far as "work" goes, I think I'll take it any day of the week! 
Besides, I think I'd make a terrible farmer.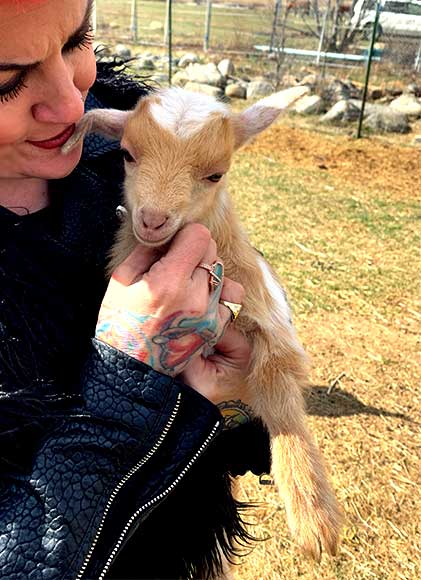 ---